Request Your Tour

About Rome

For More Information

(0039) 338 7791615
Mon - Sat / 08:30 AM - 8:30 PM
Availability
Mon, Tue, Thu, Fri, Sat
Specific for Kids
On Request
Why Choose It?
Discover all the Vatican's treasures while your kids seek out their own.
Have all your questions answered by our experienced, family-friendly guide.
Perfect for children aged between 5 and 10 years old.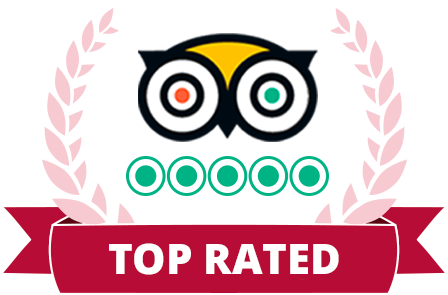 Tour Description
It's a concern we hear all too often: you're planning on visiting the Vatican during your trip to Rome, of marvelling at Michelangelo's Sistine Chapel, exploring its Museums and seeing Saint Peter's Basilica, but you're worried about the experience not being family-friendly. Fortunately, you've come to the right place. Our treasure hunt at the Vatican for kids engages and entertains your little travelers, enthralling them with its fascinating history and awe-inspiring art.
After getting in straight away with skip-the-line tickets, you and your kids-friendly guide will have run of the Vatican, following the clues and riddles that reveal its hidden secrets and uncover its artistic masterpieces. There's no better way to introduce children to the western world's greatest collection of art than with a fun and knowledgeable guide who brings artworks to life through beguiling stories and gamified activities aimed at families with children aged between 5 and 10.
Experience an engaging, educational tour of the Vatican Museums for kids
Your treasure hunt at the Vatican will take you on an odyssey through Greek and Roman mythology. Encounter the tragic figure of Laocoon and his Sons tangled up in the clutches of a sea serpent – a vital stop on their trail. Marvel at the mystifying optical illusions that jump out at you in the Gallery of Tapestries – another section of the Vatican Museums that's always a hit with young eyes.
As you make your way through the ornate halls and statue-lined corridors of the Vatican Museums, your guide will explain the strange idiosyncracies of the Vatican City such as the secrets of the Papal Conclave and the story behind the smoking chimney.
Stop off at the Sistine Chapel to marvel in its magnificence
Michelangelo's stunning Sistine Chapel is another essential stop on this Vatican for kids tour. Admire its sublime ceiling frescoes, learning all about this artistic masterpiece and asking your private guide any burning questions you have, while your kids are enthralled trying to spot its main characters.
Our expert guides are well versed in making the visit entertaining for them and educational for you, balancing the experience so everyone gets the most out of it. Check out the video below to see Salvatore in action as he brings Michelangelo's characters to life for these kids!
Explore Saint Peter's Basilica: the heart of the Christian world
If interested in continuing the tour for an extra hour, our last stop is the resplendent Saint Peter's Basilica. Home to several treasures of its own, including Bernini's Baldachin and a series of stunning mosaics, the Eternal City's most important church is eternally captivating for kids. For reasons that endlessly fascinate and entertain parents, they love nothing more than learning it's the size of two football fields!
A private treasure hunt at the Vatican for kids tour is the perfect way to introduce your children to Rome. They will come away having had fun but also having learned about art, religion, and history.
View More
Itinerary:

Vatican Museums highlights

Included:

Skip-the-line entrance

Kids-friendly guide

Wheelchair accessible:

Yes. (Itinerary may differ).

Meeting Point:

Vatican Museums entrance (under the statue of Michelangelo and Raphael)

Show on Map
excellent guides
Our guides are fluent in English and have a contagious passion for the inspiring cultural heritage of our Italian cities. Experts in their fields, they will immerse you in the hidden histories and intriguing lives of history's great protagonists. So much to see, so easy to miss out: with the help of our guides, visit the most absorbing sites and uncover the stories that have changed the world. Don't miss this fascinating journey!