About Rome

For More Information

(0039) 338 7791615
Mon - Sat / 08:30 AM - 8:30 PM
Availability
Mon, Tue, Wed, Thu, Fri, Sat, Sun
Why Choose It?
Get a local's angle on the city by coming off the beaten path.
Tour through Rome's most iconic locations immortalized through Fellini's film.
Bask in glowing light as you watch the sun set over Rome.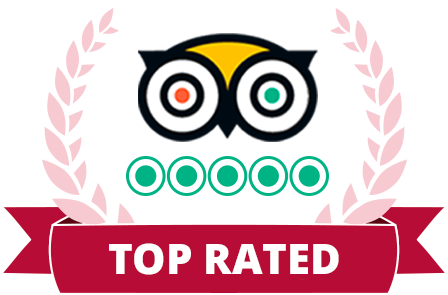 Tour Description
Live La Dolce Vita ("the sweet life") in Rome's center as you explore stunning squares and storied streets. This taste of authentic Roman life will leave you aghast at their beauty and longing to return again. The mix of winding cobblestone, narrow alleys, and colorful ivy buildings represents a beautiful culmination of art, history, and culture. Orient yourself by taking one of our special walks inside Rome, and learn to navigate Rome's labyrinth of ancient streets, discover hidden corners only known to locals, and understand the intricacies of Roman culture.
Inspired by the 1960 film "La Dolce Vita", our La Dolce Vita stroll gives you your own sweet taste of Roman life. As the sun sets on the city, we'll wander through the most famous piazzas and picturesque spots throughout Rome— many of which are featured in the film — including the Spanish Steps, Trevi Fountain, Pantheon, Piazza Navona, and the Campo de' Fiori.
Meander from the Spanish Steps towards Trevi Fountain
As if appearing from thin air, the Trevi Fountain greets you with its gushing waters and illuminated statues. Marvel at the stunning Baroque architecture, take a moment to soak in its curves and edges in Rome's unique evening atmosphere, and create your own lasting La Dolce Vita moment. Make sure to throw a coin into the fountain before you leave. Tradition has it that doing this will ensure your return to Rome one day.
We then encounter the Pantheon and nearby Piazza Navona
As we stroll Rome's winding medieval streets, you'll encounter lots of stunning architecture. But nothing can prepare you for seeing the Pantheon for the first time. This majestic 2,000 year-old temple stands supreme at the head of the piazza – unweathered by time and a symbol of Roman might. Just a few minutes away, encounter another ancient Roman monument whose fame is buried beneath the city. For beneath Piazza Navona lies the ancient Stadium of Domitian – a structure that has given the square its peculiar shape.
We finish at Campo de' Fiori, a piazza at the heart of Rome
Your La Dolce Vita stroll finishes here, not far from the Tiber, in Rome's historic center. Although this tour can be given at any time of day, we recommend taking it in the afternoon or evening when the streets and piazzas spring to life for an authentic taste of Roman life.
View More
Itinerary:

Included:

Wheelchair accessible:

Yes

Meeting Point:

Hotel lobby
excellent guides
Our guides are fluent in English and have a contagious passion for the inspiring cultural heritage of our Italian cities. Experts in their fields, they will immerse you in the hidden histories and intriguing lives of history's great protagonists. So much to see, so easy to miss out: with the help of our guides, visit the most absorbing sites and uncover the stories that have changed the world. Don't miss this fascinating journey!