Request Your Tour

About Rome

For More Information

(0039) 338 7791615
Mon - Sat / 08:30 AM - 8:30 PM
Availability
Mon, Tue, Wed, Thu, Fri, Sat
Private Tour
Max 12 People
Why Choose It?
Experience the most famous sites of Rome in one day.
Customize your day to what you want to see.
Travel around the Eternal City with your own private guide and driver.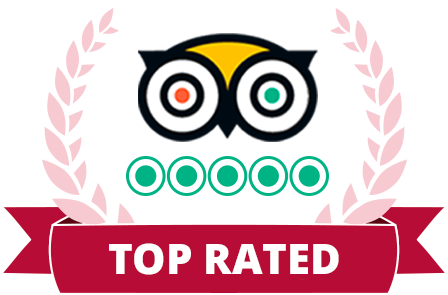 Tour Description
Join us for this unique Rome Shore Excursion with a private licensed guide and private driver. See and learn about the must-see sites of Rome, all in one day!
Get picked up by private limo or people-carrier from the dock by your driver and travel to the Eternal City of Rome. There you will meet your licensed Rome guide to start your customized Roman experience in this truly incredible city.
Start your day at the Vatican
Begin your journey at the Vatican Museums, one of the largest museums in the world. Your private tour guide will help you navigate its huge assortment of works, which include the intricate Laocoon statue, the extensive Galleries of Maps and Tapestries, and the beautiful Raphael Rooms. But the tour would not be complete without seeing Michelangelo's incredible Sistine Chapel ceiling and Last Judgement, which are sure to amaze any visitor to the Vatican.
Once you have made your way through the Vatican Museums, prepare to enter one of the world's largest churches, St. Peter's Basilica. This huge, beautiful basilica houses famous works by Michelangelo, including St. Peter's Dome and his famous Pieta, and Bernini's Baldachin perfectly placed in the center. This is a perfect finale to the morning, but there is still much more to visit.
Then explore the wonders of Ancient Rome
Next is the Colosseum, the most iconic site in Rome. Explore the Colosseum's famous arches and arena floor, as you are told stories of gladiators, naval battles, wild animals, and other spectacles that took place almost 2,000 years ago.
The Capitoline Hill provides the perfect place to view the fantastic Roman Forum, the heart of ancient Rome. Your private guide will help you to find the most famous ruins, including the Temple of Saturn and the Arch of Titus. By identifying these buildings, you can start to imagine this once bustling city center.
Then you can travel a short distance to the Aventine Hill, where you can get another lovely view of the city and also experience the famous 'keyhole' view of St. Peter's Dome.
The Pantheon and the Trevi Fountain are two more must-see sites in Rome. From the Pantheon's remarkable dome (that is still the largest freestanding dome in the world) to its original marble floor, this building has housed many interesting stories throughout its 2,000 year history. Made famous on film and in the history books, the Trevi Fountain is an amazing place to discover Roman history, and to throw a coin (to guarantee a trip back to Rome)!
Enjoy Italian favorites along the way
You might be visiting a lot of sites, but that doesn't mean that you skip out on some authentic Italian food. If you are a 'foodie', you will also have time to enjoy a great lunch (not included) during the day. Feel free to have a lovely sit down lunch, or if you prefer something simple, try a pizza, sandwich, gelato, or all of the above!
We would be happy to give you some great suggestions while you're here!
View More
Itinerary:

Vatican Museums highlights

Included:

Expert licensed guide

Full-day driver service

Skip-the-line entrance

5-hour guided tour

Wheelchair accessible:

Yes

Meeting Point:

Civitavecchia Port
excellent guides
Our guides are fluent in English and have a contagious passion for the inspiring cultural heritage of our Italian cities. Experts in their fields, they will immerse you in the hidden histories and intriguing lives of history's great protagonists. So much to see, so easy to miss out: with the help of our guides, visit the most absorbing sites and uncover the stories that have changed the world. Don't miss this fascinating journey!