About Rome

For More Information

(0039) 338 7791615
Mon - Sat / 08:30 AM - 8:30 PM
Availability
Mon, Tue, Wed, Thu, Fri, Sat
Why Choose It?
Wander the cobbled alleys of Trastevere, seeking out its secrets.
Visit the medieval Papal Pharmacy and admire the church of Santa Cecilia.
Roam the halls of Villa Farnesina in the company of an expert guide.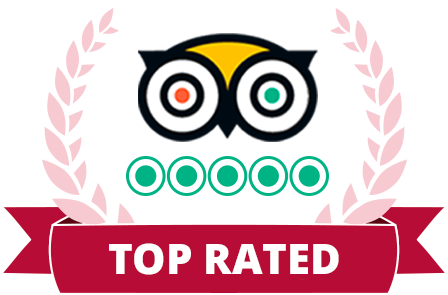 Tour Description
Trastevere has always had a compelling reputation. The name Trastevere comes from the Latin trans Tiberim literally meaning "beyond the Tiber". And that Trastevere sits a world apart from the rest of Rome becomes perfectly apparent the moment you step across the river.
To the untrained eye, Trastevere calls to mind bustling bars, trattorias and narrow medieval streets. However, when wandering Trastevere it really pays to have a local guide. They can help you uncover the hidden treasures of this intriguing neighbourhood. A neighbourhood nestled beside the River Tiber from the foothills of the Janiculum Hill to the shadows of the Vatican.
Begin your Hidden Trastevere tour at the Papal Pharmacy
After arriving in Trastevere, we'll make our way to the the medieval pharmacy of Santa Maria della Scala. This pharmacy started producing medicine for the papal court in the 16th century; the friars who lived adjacent cultivating and blending plants and spices to create remedies. Today, Santa Maria della Scala is seldom visited except by those local to the area, making it one of Trastevere's last truly hidden gems.
Visit the beautiful church of Santa Cecilia in Trastevere
The Church of Santa Cecilia in Trastevere houses some of the most beautiful Baroque sculptures anywhere in Rome. Its most famous example is Stefano Maderno's Martyrdom of Saint Cecilia. But there is a wealth of other Renaissance and Baroque art to discover, which your professional guide will walk you through.
Discover the Raphael Frescoes at Villa Farnesina
Many people have heard of Trastevere, but few have heard of its most prized treasure: Villa Farnesina. This sixteenth century palace is a masterpiece of Renaissance architecture. Among its collection are frescoes by Raphael, which rival his artworks in the Vatican's Raphael Rooms, and scenes of the life and times of Alexander the Great painted by Il Sodoma. Villa Farnesina was once a private home. Fortunately, its doors are now open for you to come and explore.
Your guide can recommend an authentic wine bar or restaurant
Trastevere is home to some of Rome's finest food. We seek out the best of it on our Trastevere food tour. But after a day indulging on Renaissance art, you might not have the energy to explore Trastevere's culinary hideouts. That's why our expert local guide will be more than happy to recommend you a restaurant or trattoria where you can relax and wind down after a day of sightseeing.
View More
Itinerary:

Monastery of Santa Cecilia

Included:

Private licensed guide

Exclusive opening of the Papal Pharmacy

Wheelchair accessible:

Yes

Meeting Point:

Hotel lobby
excellent guides
Our guides are fluent in English and have a contagious passion for the inspiring cultural heritage of our Italian cities. Experts in their fields, they will immerse you in the hidden histories and intriguing lives of history's great protagonists. So much to see, so easy to miss out: with the help of our guides, visit the most absorbing sites and uncover the stories that have changed the world. Don't miss this fascinating journey!