Request Your Tour

About Rome

For More Information

(0039) 338 7791615
Mon - Sat / 08:30 AM - 8:30 PM
Availability
Monday-Saturday
Why Choose It?
Explore one of Rome's most picturesque green spaces.
Discover atmospheric grottos, medieval walls, and the landscaped gardens.
Have the option of visiting the Vatican Museums with our licensed guide.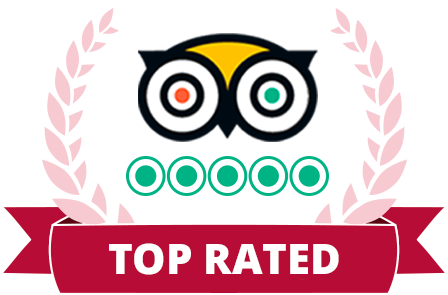 Tour Description
Our Vatican Gardens Tour takes you on a journey through 2000 years of history, art, nature and faith. Experience nature and art combined in a unique breathtaking composition as we explore three styles of gardens: English, French, and Italian. Listen to the murmuring of the Vatican Gardens' countless fountains, such as the large and picturesque Fountain of the Eagle.
View the Pope's little orchard through a gate behind which lettuce, tomatoes and peas are grown. Pass by the Lourdes Grotto, a faithful reproduction of the grotto at Massabielle, and the Tower of St. John which once formed part of the medieval walls and was arranged by John XXIII as his hermitage. Marvel at the Casina Pio IV, built for Pope Pius IV, a Medici, headquarters of the Pontifical Academy of Sciences. The modern Vatican heliport used by the Pope as his means of transport, both quick and safe.
We will visit the tower that broadcasts Vatican Radio, set up in 1931 by the inventor of radio, Guglielmo Marconi. And we will explore the Vatican Gardens' many other monuments scattered throughout the gardens, but the most beautiful spot is the Rose Garden along the crest of the hill and everything we have seen dominated by the Michelangelo's Dome of Saint Peter's.
The Vatican Gardens tour is a Walking Tour so make sure to bring comfortable shoes.
After the tour ends you will be free to enter the Vatican Museums, if you would like your guide to accompany you and enliven the visit, please get in touch with our staff and we will arrange the best option for your needs.
Please note: St Peter's Basilica is an active religious centre and is strongly influenced by liturgical ceremonies and needs: we are therefore not responsible for any inconvenience resulting from sudden closure of the basilica.
View More
Itinerary:

Included:

Skip-the-line entrance

Private licensed guide

Gardens Tour

Wheelchair accessible:

Yes

Meeting Point:

Vatican Museums entrance (under the statue of Michelangelo and Raphael)

Show on Map
excellent guides
Our guides are fluent in English and have a contagious passion for the inspiring cultural heritage of our Italian cities. Experts in their fields, they will immerse you in the hidden histories and intriguing lives of history's great protagonists. So much to see, so easy to miss out: with the help of our guides, visit the most absorbing sites and uncover the stories that have changed the world. Don't miss this fascinating journey!