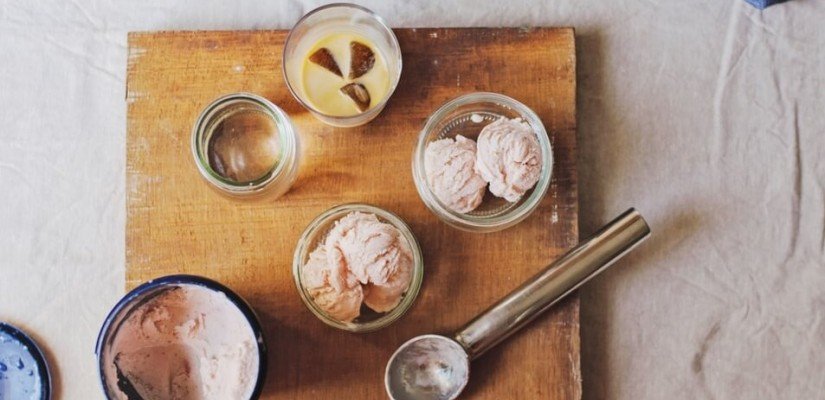 No trip to Rome would be complete without indulging in one of Italy's best loved creations:the creamy stuff of dreams, the true Italian pastime.
Gelato.
Enjoyed all-year round, gelato is especially eagerly awaited around summer, when the city swelters and locals and tourists seek out these cones and cups of sweet frozen goodness.
And because recent years have seen such an explosion in flavors and creativity, seeking out gelato in Rome has never been so rewarding. That's why Walks Inside Rome has published this list of the top 5 artisanal gelateria in Rome – so you know where to go on your trip to Rome.
Gelateria del Viale
Address: Piazza Giuseppe Gioachino Belli, 9F (Trastevere area)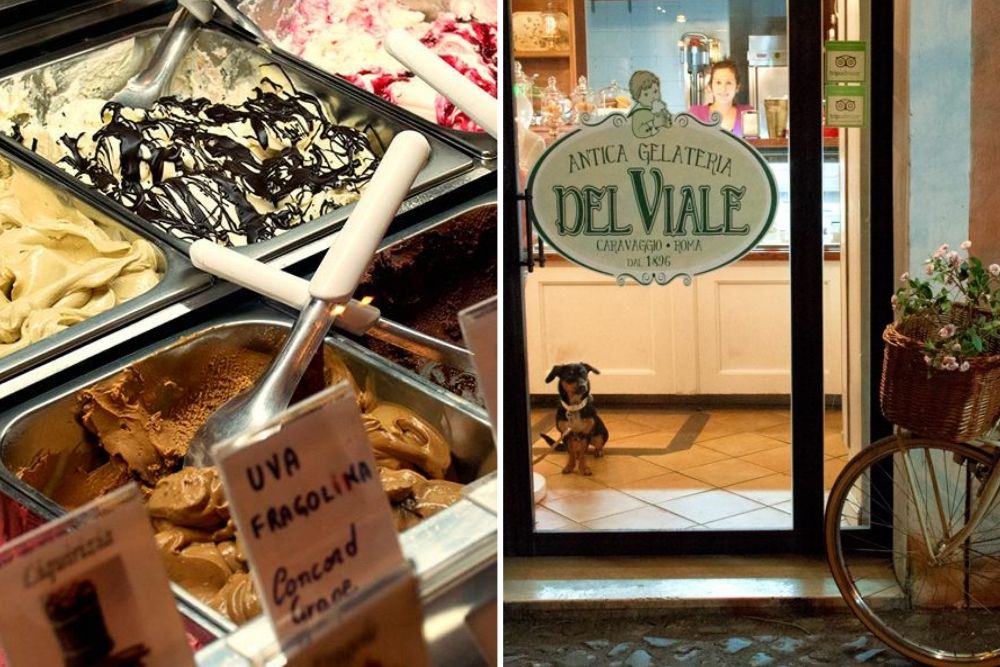 Not far from the River Tiber off the main road in to Trastevere, Gelateria del Viale continues to attract a merry mix of loyal locals and inquisitive tourists.
Just as it has for more than 2,000 years.
Okay, so the last part isn't true. This small family-owned gelateria has really been going for 40. But we're not joking when we say this place serves up some of the most delectable gelato in Trastevere.
Offering just 28 flavors, all of which have been produced to be consumed the same day, Gelateria del Viale keeps things simple. And that's exactly what you want from an Italian gelateria.
No overflowing buckets of the sweet stuff, whipped up to resemble Marge Simpson's hair. Just honest, small-batch produced flavors originating from locally sourced produce.
Our favorites flavors are cioccolato fondente (dark chocolate) and pistachio – nice and light-colored, just the way it should be.
→ Come try it on our Trastevere Food tour
Gelateria La Romana
Address: Via Ostiense, 48 (Testaccio area)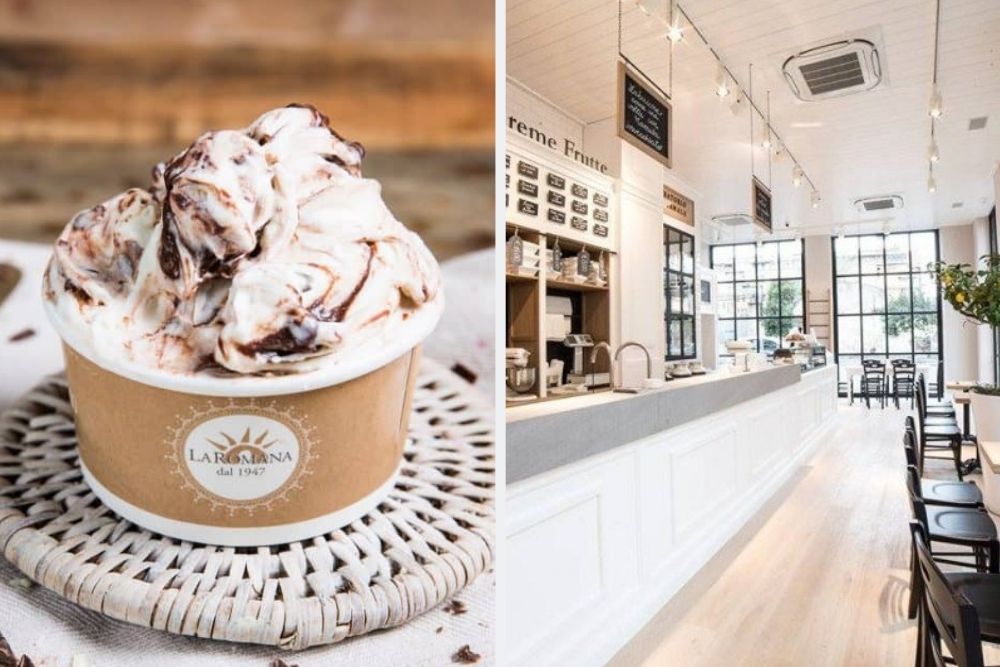 Now one of the flagships of a widespread pan-European chain, La Romana lacks the intimacy of some of the city's smaller gelateria. But what it misses in character, it more than makes up for with the sheer quality of its silky sweet offerings.
Visit La Romana almost any time of day and you'll see a line of locals snaking in from the street – a sure sign this place is the real deal. Italians take their gelato seriously: often, other than dinner, it's the event of a Friday or Saturday night.
Some come to mull around the gelateria itself; others to order veritable buckets-full of the stuff to stick inside their motorino and bring back home. (Presumably to share with their family, though given how good it is, it's hard to be sure).
Try La Romana's nationally reputed gelato and you can quite see why. Toasted pine nuts with panna cotta, Sicilian blood-red orange, Black Forest with caramelized fig – the mouthwatering list of its succulent offerings goes on.
→ Make it part of your Testaccio Food Tour
Gelateria del Teatro
Address: Via dei Coronari, 65/66 (Historic Center)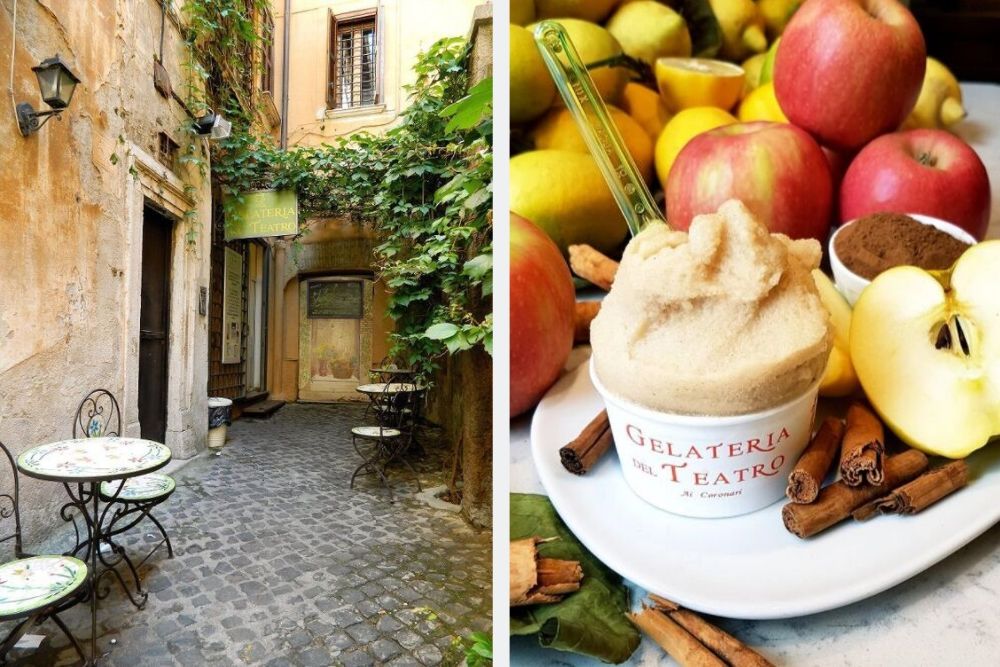 Not to overplay the gelato here or anything, but one of our team cites Gelateria del Teatro as the main reason he packed up his stuff, said farewell to loved ones, and moved to Rome for good. 
Situated not far from Castel Sant'Angelo, right at the beating heart of Rome's most touristy area, Gelateria del Teatro is one of the few gems among the dross of the city center's gelaterie.
Everything is produced onsite and in plain-view – a rarity for gelaterie in touristy areas which tend to import, preserve, and recycle their ice cream. 
Eccentric tastes, like pumpkin and lavender lemon, meet traditional classics like chocolate and amaretto to create bursts of divergent flavors in every cone or cup,
Nothing beats sitting on the steps behind the gelateria and watching the world go by, especially through the rose-tinted prism of a slight sugar rush.
→ Learn to make gelato and Italian biscotti
Fatamorgana
Address: Piazza degli Zingari, 5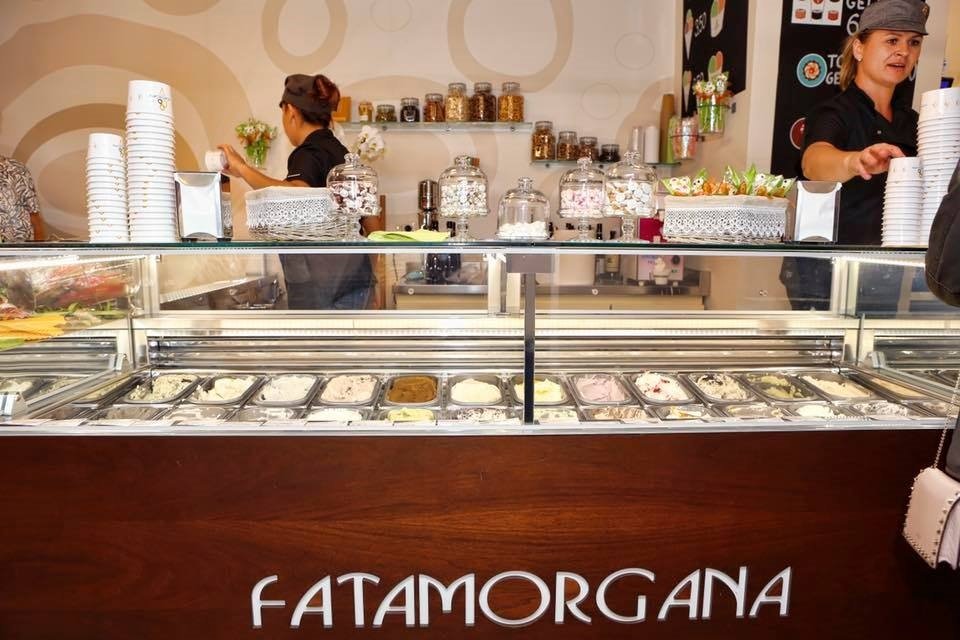 With its flagship gelateria in the heart of Trastevere, Fatamoranga is one of the most beloved gelateria in Rome.
Fatamorgana's recently opened store, situated in the heart of the artisan area of Monti, has already won the loyalty of locals with its natural flavors. Fatamorgana doesn't adulterate its gelato with preservatives or colorings, instead it relies on the freshness of its produce, which is all made to be eaten on the day.
Among its best creations are the cheesecake with blueberries, pure Madagascar chocolate, Sorrento walnuts and Corinthian raisins. Sherbert with berries goes down a treat too if you're more faithful to the fruit.
For our US readers, if you can't make it across to Italy you might be pleased to know Fatamorgana has just opened an outlet in Beverly Hills. Still, there are plenty of other things you can't get over there that should tempt you to visit the Eternal City!
→ Check out the original on our private Trastevere tour
Neve di Latte
Address: Via Federico Cesi, 1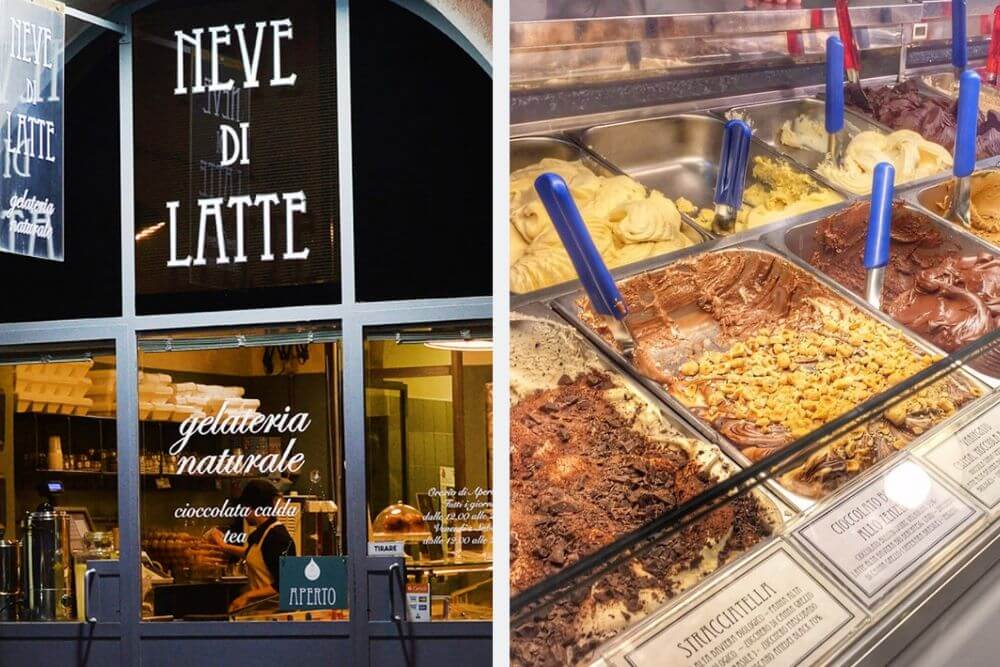 We've all heard it's raining men, but what about snowing milk? This is the name, though not the prospect, of our final gelateria: Neve di Latte.
As always with the best gelaterie in Rome, it's all about the traditional flavors done well and with fresh produce instead of a heady selection of exotic tastes.
Their pistachio is made from nuts coming straight from the Sicilian town of Bronte, while their crème caramel is so divine it borders on a religious experience.
→ Let us take you there on one of our Rome food tours