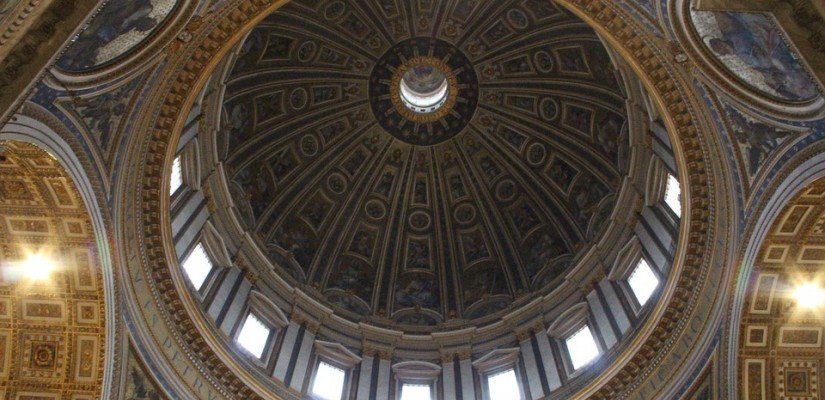 1) A Magical Illusion
Looking for magic in the Eternal City? On top of a residential hillside lies a street with truly spectacular views of Saint Peter's Basilica, including its famous dome. From this street, Via Niccolò Piccolomini, enjoy the magical illusion of seeing the dome appear closer as you move farther away and appear further away as you move closer. An illusion of perspective, this view of the dome is a perfect way to begin a day touring Rome.
2) Designed by Michelangelo
While quite a few masters including Bramante, Bernini, and Raphael contributed to the beauty of Saint Peter's Basilica, it was only Michelangelo who designed the magnificent dome. Remarkably, he started this project at the age of 71 years old. But when Michelangelo died in 1564, his student successfully continued Michelangelo's vision, finishing the dome in 1590.
A model for numerous other domes, including the United States Capitol Building, St. Peter's Dome has a height of 136 meters and an internal diameter of 42 meters, making it one of the largest domes in the world.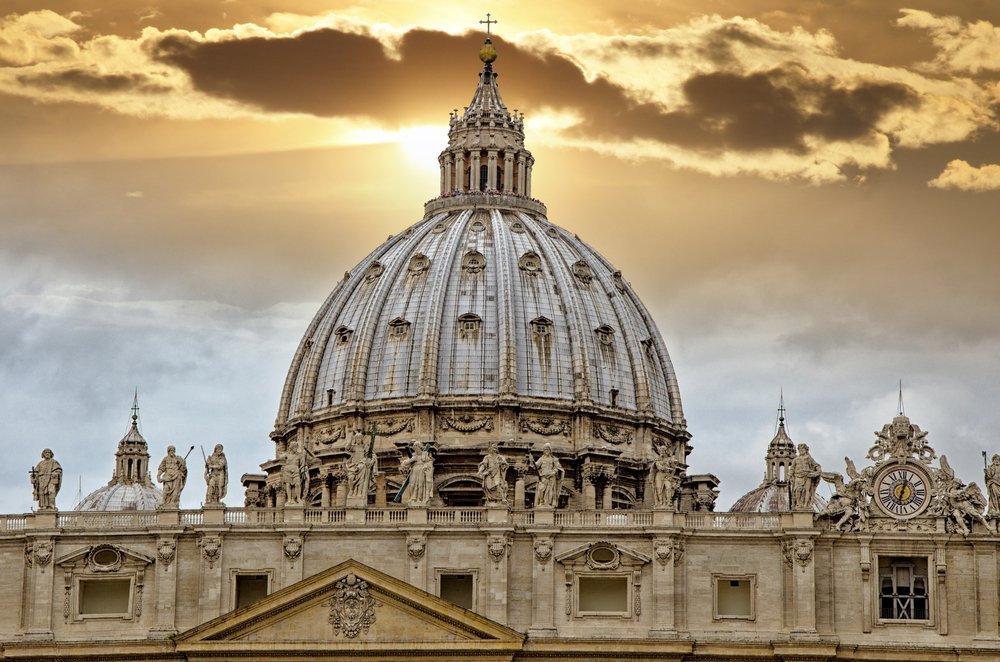 3) Stairs Worth Climbing
Arguably one of the most interesting ways to experience St. Peter's Dome is by climbing its 491 stairs to the top and seeing the remarkable view of Rome. With a narrow, dark, cramped stairwell and a rope to hold onto, this climb is best for those who are as curious as they are energetic.
Walks Inside Rome offers a variety of family-friendly Vatican tours, which can be concluded with the unique challenge of climbing to the top of St. Peter's Dome.
4) A Picturesque Keyhole View
Along with its stunning homes, lush roses, and vibrant orange garden, Aventine Hill also boasts a truly unique keyhole view of St. Peter's Dome. Villa del Priorato di Malta and its expansive estate lies at the top of Aventine Hill.
A typically locked doorway leading to the Villa's gardens has an ancient keyhole, from which exists an absolutely picturesque view of the Dome. Experiencing this extraordinary keyhole view is essential for anyone looking for a "bella vista" and can be done through our Secret Rome tour.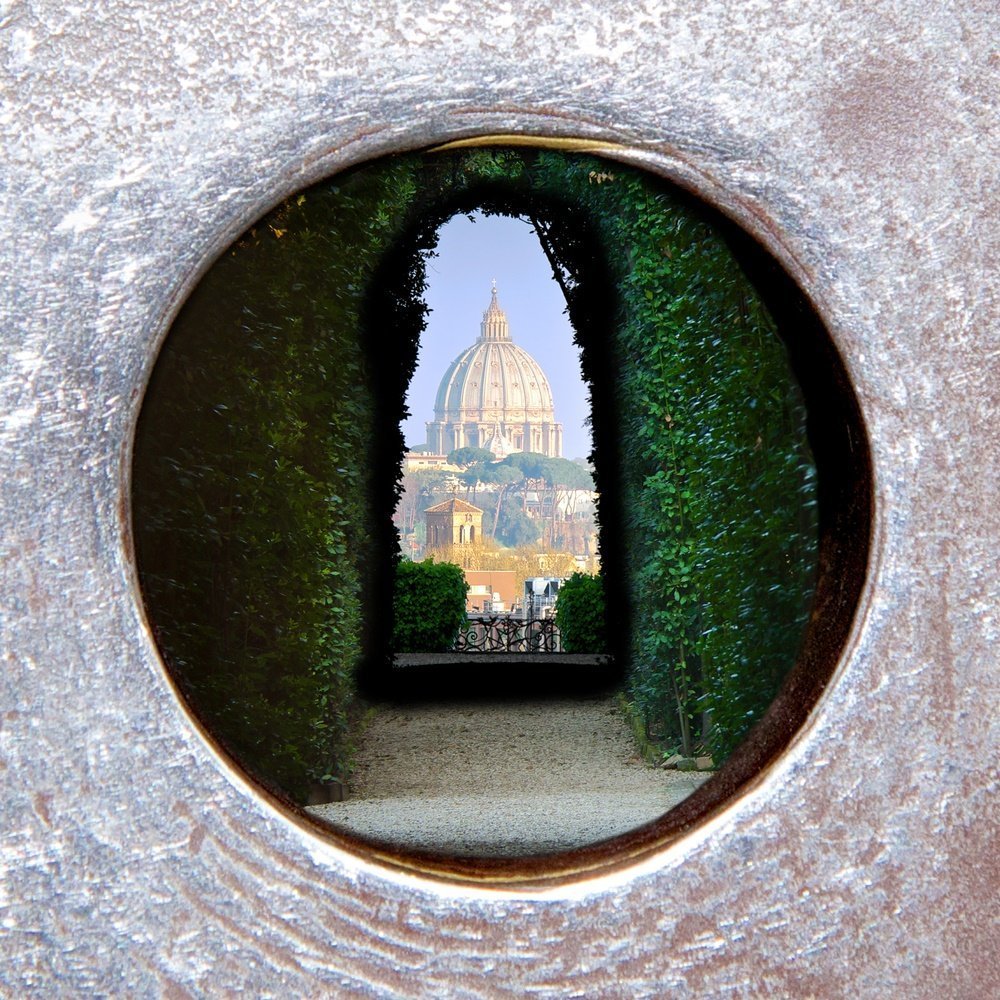 5) Great Inspiration
St. Peter's Dome and Michelangelo was undoubtedly inspired by the Pantheon. Although the Pantheon was built centuries earlier, in 125 AD, St. Peter's is located only a few kilometers away in Rome's historical center.
Not only did the magnificent Pantheon greatly influence the design of the dome in St. Peter's, there is also speculation that much of the bronze used to create the canopy within St. Peter's Basilica came directly from the Pantheon's roof. What do you think? Join us for a Monuments Talk or an Early Morning Vatican Tour to learn more about these impressive domes.