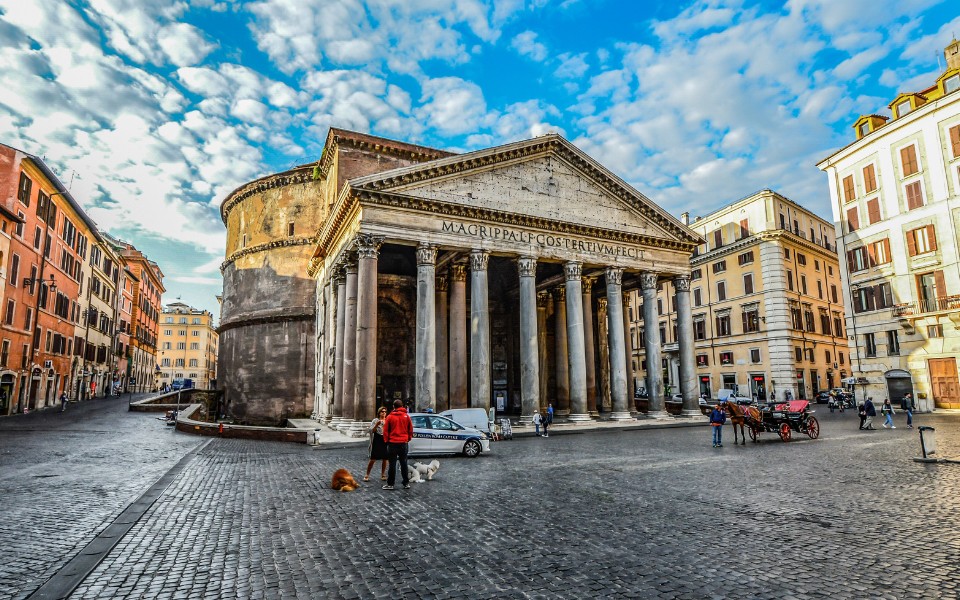 Embrace the enchanting rythm of a Roman Sunday as you immerse yourself in the city's unique ambiance. The leisurely day offers a chance to delve into timeless traditions and uncover hidden gems. While certain places might be closed in Rome on Sunday, it's an invitation to explore the city's authentic charm. 
From morning strolls through historic neighborhood to indulgin the vibrant open-air markets, your day will be a tapestry of experiences. Delight in the cultural treasures of museums that remain open, and savor a relaxing picnic amidst the green expanse of Villa Borghese. As the sun sets, relish a leisurely traditional Sunday lunch, immersing yourself in the heart of Italian culinary culture. Whether you choose to visit the Vatican Museums or unwind in a local trattoria, your Roman Sunday promises to be an unfogettable journey through the city's soulful essence.
Here's a guide to the best things to do in Rome on Sunday to discover the heart of the Italian capital, with information on what is closed in Rome on Sundays and how to optimize you time.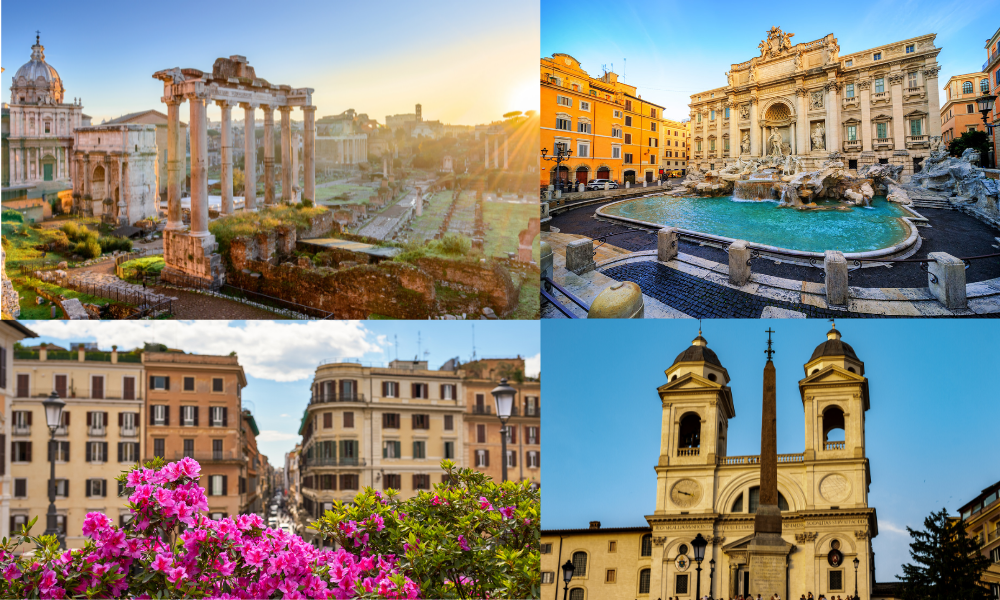 Visiting the Vatican on Sunday
For centuries the Vatican has been a beacon of spiritual significance, and on Sundays, it takes on an even more profound area. St. Peter' Square transforms into a sacred gathering place for the Catholic faithful, drawing thousands to partake in the Angelus, a cherished tradition celebrated by the Pope.
As the day unfolds, the square becomes a hub of activity, drawing people from all walks of life. Its grandeur takes center stage, offering a stunning backdrop for various gatherings and events. On Sundays, the square comes alive with a particular vibrancy, welcoming both locals and visitors to experience the dynamic athmosphere. Whether it's leisurely stroll, a moment of contemplation, or an exploration of the surroundings, being in St. Peter's Square on a Sunday offers a glimpse into the multifaceted spirit of this historic place.
Visiting the Colosseum on Sunday
When seeking Rome recommendations, you're bound to encounter the majestic Colosseum. This iconic monument stands as a testament to the grandeur of ancient Rome and its rich history. Constructed between AD 70-80, the Colosseum, also known as the Flavian Amphiteatre, hosted a variety of events, from gladiatorial contests and theatrical performances to mock battles and animal hunts. Its elliptical design could accomodate tens of thousands of spectators, showcasing the architectural prowess of the time.
If you are wondering if Rome attractions are open on Sunday, don't worry: the Colosseum is open. In fact, it's open on most days, allowing visitors to immerse themselves in its historical significance. For the best experience, consider visiting during the early morning or late afternoon to avoid both the crowds and the heat of the day. However, do keep in mind that the first Sunday of each month offer free entry to the Colosseum, attracting a high number of visitors. While this presents a budget-friendly opportunity, the queues on this day can be quite lenghty, potentially consuming a significant portion of your time.
To truly make the most of your visit, it's highly recommendend to book one the exceptional tours we offer. These guided tours provide an unparalled insight into the Colosseum's history and architecture. By choosing one our tours you'll enjoy several advantages:
Expert Guides: Walks Inside Rome's guide are experts in Roman history, offering captivating narratives that bring the past to life.
Skip-the-Line Access: Many tours include skip-the-line entry, allowing you to maximize your time exploring the Colosseum without waiting in long queues.
In-Depth Exploration: Gain a deeper understanding of the Colosseum's role in ancient society, from its events to the lives of those involved.
Cultural Context: Learn about the historical context and significance of the Colosseum within the context of the Roman Empire.
To enhance your visit to this remarkable monument, consider booking your guided tour through our website page. Whether you're a history enthusiast, an architecture lover, or a curious traveler, a guided tour with Walks Inside Rome will provide an unforgettable and enriched experience at the Colosseum.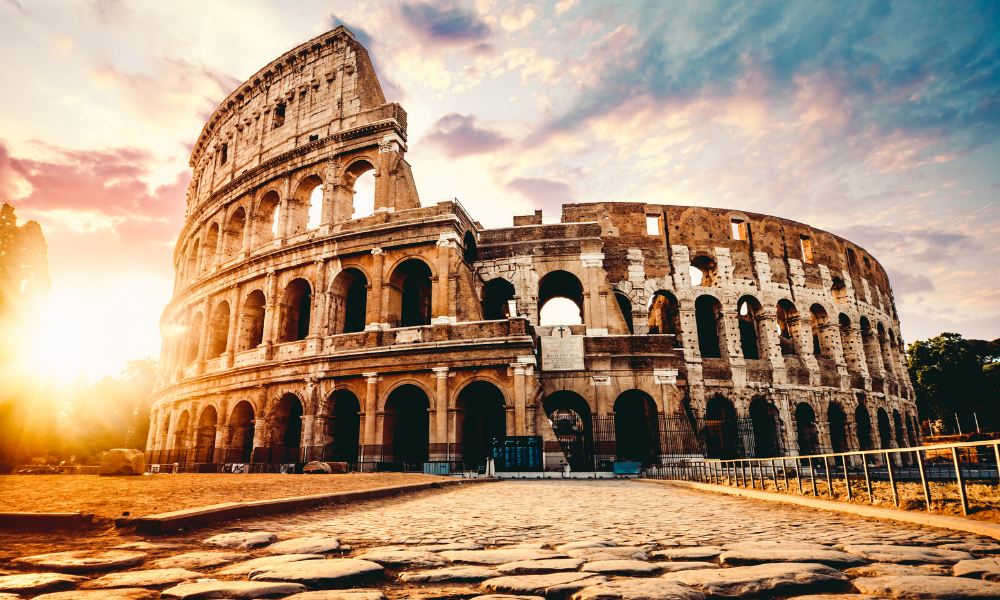 Shopping in Rome on Sunday
For those with an interest in shopping, Rome offers a plethfora of options to indulge in retail teraphy. One of the most renowned shopping streets in the city is Via Condotti. Situated in the heart of Rome's historic center, Via Condotti is a haven for luxury shopping and high-end boutiques. This elegant and charming street is lined with iconic brands, upscale fashion houses, and exquisite boutiques that cater to the discerning shopper.
If you're looking to fully immerse yourself in Rome's fashion scene, consider embarking on the Fashion Tour in Rome offered by Walks Inside Rome. This tour provides an insider's perspective on the city's fashion heritage and industry, offering a unique blend of history, culture, and style. Discover the allure of Rome's fashion district as you stroll down Via Condotti and explore its high-end boutiques and designer stores. Led by a knowledgeable fashion expert, this tour delves into the history of Italian fashion and its impact on global trends. You'll learn about the evolution of Roman fashion, from ancient times to modern-day luxury.
Rest assured, shops in Rome are indeed open, even on Sundays. If you're wondering about the opening hours, most shops in Rome tend to open later on Sundays, usually around 11:00 AM or noon, and stay open until around 7:00 PM. This allows for a more leisurely start to your shopping day.
For those looking for unique shopping experiences beyond luxury boutiques, the Porta Portese market is a fantastic alternative. This vibrant and bustling flea market takes place every Sunday morning and it is such a unique thing to do in Rome.
Here, you can immerse yourself in the atmosphere of a traditional Rome Sunday market while exploring a wide array of goods.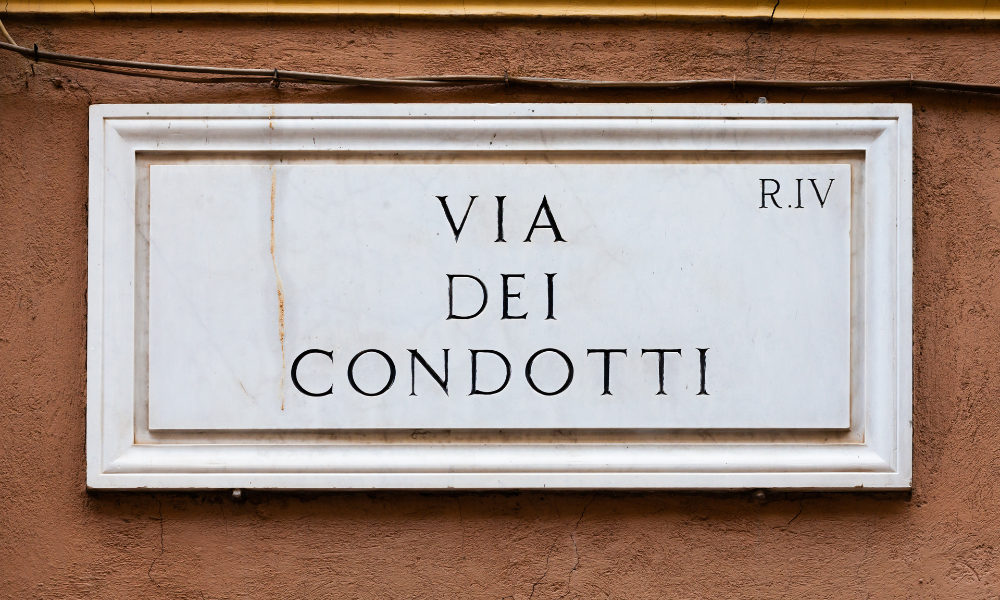 Visiting Museums and Villas on Sunday
If you are an art lover wondering what to do in Rome on a Sunday, you're in for a treat. Sundays in Rome offer a myriad of opportunities to immerse yourself in the city's artistic treasures. Here are some remarkable museums and villas that you can visit to satisfy your passion for art.
Borghese Gallery: Home to exquisite collection of paintings, sculptures and antiquities, The Borghese Gallery is a heaven for art connoisseurs. Marvel at works by renowned artists like Caravaggio, Bernini, Raphael and Titian. The museum's setting withing the Villa Borghese gardens adds to the charm of experience.
Capitoline Museum: 

These are among the oldest public museums in the world and house a splendid array of classical sculptures, ancient artifacts, and Renaissance art. The museums are situated on Capitoline Hill, offering breathtaking views of the Roman Forum. 
By embarking on the Caravaggio Tour and the Roman Villas Tour, you'll gain insights into the art, history, and culture of Rome. These tours are led by knowledgeable guides who will help you unravel the stories behind the masterpieces and provide context to enhance your appreciation.
Eating in Rome on Sunday
Where to eat in Rome on Sunday? Rest assured, restaurants are open in Rome on Sunday, offering a delightful array of dining options to satisfy your culinary cravings. From traditional Italian dishes to modern and international cuisine, here's a brief list of typical dishes to try and the types of establishments you can explore:
Typical Dishes to Try:
Pasta Carbonara: A Roman specialty made with eggs, cheese, pancetta, and black pepper.
Supplì: Fried rice balls filled with tomato sauce and melted mozzarella.
Cacio e Pepe: A simple yet delicious pasta dish featuring Pecorino Romano cheese and black pepper.
Roman-style Pizza: Thin and crispy pizza topped with local ingredients.
Saltimbocca alla Romana: Thin slices of veal with prosciutto and sage, cooked in white wine and butter.
Types of Establishments:
Trattorias: Charming, casual eateries offering authentic Roman dishes.
Osterias: Rustic and traditional spots known for their warm atmosphere and local cuisine.
Pizzerias: Perfect for indulging in classic Roman-style pizza.
Ristorantes: Upscale dining venues offering a wide range of Italian and international options.
For a unique culinary experience on Sunday, our Trastevere Food Tour is a must!. This tour is available for both lunch and dinner and takes you on a gastronomic journey through the charming neighborhood of Trastevere. Discover hidden gems, taste authentic Roman street food, and savor local specialties while soaking in the lively atmosphere.
And if you're looking for ideas on what to do in Rome on Sunday night, you're in for a treat. Rome comes alive after dark, offering something for everyone. Whether you're seeking a romantic setting for couples, vibrant nightlife, or live music venues, the city has you covered. Explore romantic restaurants with stunning views, enjoy live music performances in historic squares, or join locals and fellow travelers for an unforgettable night out.
No matter your preferences, Rome has a diverse range of experiences to make your Sunday night memorable and filled with enchantment.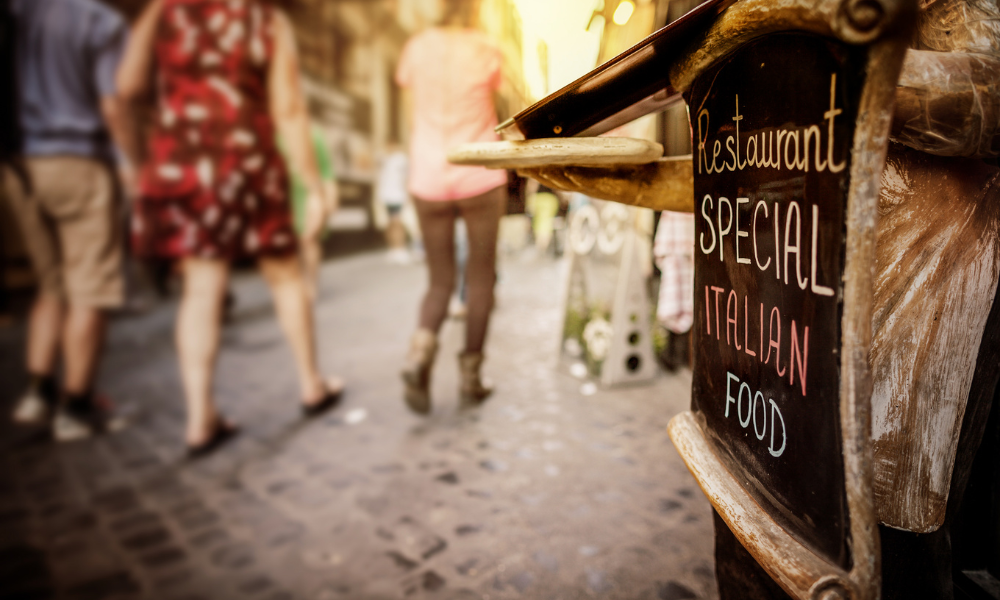 What to see in Rome in 1 Day
In conclusion, Rome offers an array of experiences for every traveler. Whether you're an art lover, a food enthusiast, or a history buff, the city has something to offer. From iconic landmarks to delectable dishes and art-filled museums, Sundays in Rome are filled with memorable moments.
For those who want a meticulously organized and expertly guided experience, our 8-hour private "Rome in a Day" tour is the perfect solution. This tour covers the city's highlights, ensuring you get the best of Rome with professional guidance. From the Colosseum to charming neighborhoods, this tour lets you explore Rome's beauty and history in one unforgettable day.