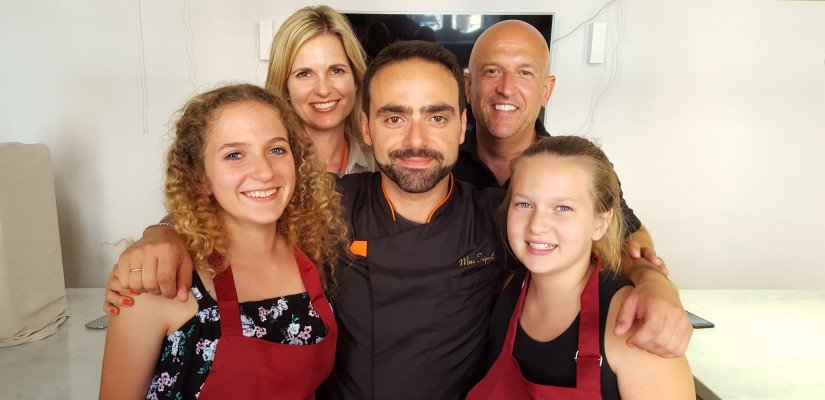 Situated behind the 17th century Piazza Navona, Walks Inside Rome's cooking class is a popular choice for those wanting to learn how to cook real Italian food in the heart of the country's capital.
The classes, taught by an English-speaking chef, can be either private or shared. There are a range of different classes available, depending on what you would like to learn. For example, you can join one of our general Cooking Classes in Rome, learn where to source your ingredients from the markets beforehand, then cook up a storm with a glass of prosecco in hand.
Or you can learn how to make specific Italian dinner and dessert favourites in the 'Pasta Making and Tiramisu' and 'Pizza Making and Gelato Class'. If you are looking for a truly authentic Italian experience, you can even cook and eat dinner or lunch with locals.
Classes are 'hands-on' and true to renowned Italian hospitality.
You will be welcomed to your class with a glass of prosecco and some antipasti. You will then visit the famous Campo de' Fiori market with the chef, in order to buy all the ingredients and materials for the class.
If you want to experience an authentic Italian cooking class that will leave you feeling like a local, then consider taking a Walks Inside Rome cooking class while holidaying in Italy's capital. We were thrilled to be recently featured in an article by Expedia, 'Where to Eat in Italy, Pray in India, and Love in Bali', which charts some of the very best culinary experiences to be found in Rome – and the competition in our wonderful city is tough!
Not only does a cooking course offer you a unique and fun experience for kids and families on your holiday, but it also means that you get to take home the best souvenir of your trip – the knowledge and skills necessary to stun your friends and family with fantastic Italian dinner parties when you return home. Imagine the looks on their faces as you serve up fresh and delectable antipasti followed by a mouth-watering tiramisù!
There's so much to learn in Rome, with one of the oldest and most interesting civilizations still evident in the the culture and the cuisine, we invite you to come and take a bite. Benefit from our English-speaking chefs' knowledge to discover foodie secrets passed down through the generations. It's the perfect way to eat in Rome!
Also discover our Eating with Locals Tour in Rome