Availability
Tues, Thurs, Sat
Why Choose It?
Discover all Rome's main attractions from the comfort and convenience of a golf cart.
Enjoy a traditional Italian pizza and gelato meal.
Learn all about Rome's highlights from your expert native guide.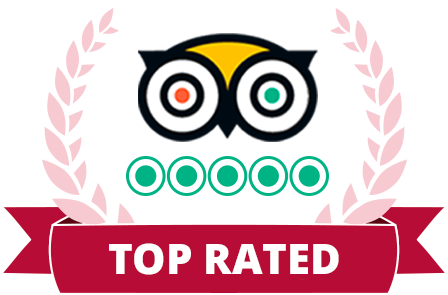 Tour Description
*Minimum of two participants required for each small group tour. 
Explore the Eternal City in style and comfort on our evening golf cart tour of Rome! Starting from your centrally situated accommodation (or a central meeting point), we'll embark on a fun and informative tour of the city, visiting its most famous sites in the calm, cool atmosphere of the night.  
Our first stop is the Pantheon. Because it was converted into a church, this second-century architectural wonder is the best-preserved of Rome's ancient attractions. You'll have a chance to step inside and look up through its famous oculus dome before we drive the short distance to Piazza Navona for a traditional Italian pizza (naturally followed by some creamy, dreamy gelato).
After exploring the piazza, and learning all about its curious shape and stunning Bernini fountains, it's time to hop back on board your horseless chariot and set off on your journey! Headphones will be provided so you don't miss anything your driver-guide says while you glide through Rome on your eco-friendly transport. 
We'll be visiting Campo de' Fiori, a bustling farmers' market by day and a hotspot of Roman nightlife by night. From here, it's a short but scenic drive to St. Peter's Basilica and the Vatican which, illuminated in the dark of the night, is truly a sight to behold. A ride along the river takes us to the medieval neighbourhood of Trastevere. Characterized by its cobbled streets and medieval architecture, Trastevere is another epicentre of Rome's bustling nightlife, with the young and beautiful spilling out of bars and mulling around piazzas.
Travelling back in time, from the Middle Ages to antiquity, our next stops are the chariot-racing track, the Circus Maximus, and Italy's most iconic monument, the Colosseum. As we pass by these two attractions, learning all about their rich and fascinating history, we'll enjoy a relaxing, cooling drive towards the Mouth of Truth, immortalised by Audrey Hepburn and Gregory Peck in the 1950s classic Roman Holiday.
Two stunning views await you as we venture further into the ancient centre, ascending the Capitoline Hill for a panorama over the Roman Forum. Descending down past the Vittoriano Monument (the enormous white building that's visible from everywhere and kind of resembles a wedding cake, we'll drive around Piazza Venezia and up Via del Corso, Rome's most famous fashion street. Your Evening Golf Cart tour of Rome concludes with visits to two of the most breathtaking attractions in the historic centre: the Trevi Fountain and the Spanish Steps.
View More
Itinerary:

Mouth of Truth (external)

Included:

Driver/guide

Pizza and gelato

Golf cart tour of Rome

Not Included:

Entry to the sites (except the Pantheon)

Wheelchair accessible:

Yes

Meeting Point:

Piazza Navona 14, outside the Brasilian Embassy

Show on Map
excellent guides
Our guides are fluent in English and have a contagious passion for the inspiring cultural heritage of our Italian cities. Experts in their fields, they will immerse you in the hidden histories and intriguing lives of history's great protagonists. So much to see, so easy to miss out: with the help of our guides, visit the most absorbing sites and uncover the stories that have changed the world. Don't miss this fascinating journey!
M109LWmaggieb

Wonderful Wine Tour My husband and I did the secret wine bar tour with Sara. She was an absolute delight—so easy to talk to, and very knowledgeable. She took us places we would... read moreMy husband and I did the secret wine bar tour with Sara. She was an absolute delight—so easy to talk to, and very knowledgeable. She took us places we would have never chosen on our own and they were all amazing!

My only warning is that you will be full by the end of this tour—which is a great thing! We weren't sure how much food would be provided, so we made late dinner reservations that we ended up canceling because we had plenty to eat on the tour!!

I highly recommend this experience, and highly recommend requesting Sara as your guide! read less - 4/01/2022

stevejnb

A great evening with Marcos. I always wanted to know how to make the perfect pizza and gelato. Here, Marco the expert will show you how. It was a great participation event with lots... read moreI always wanted to know how to make the perfect pizza and gelato. Here, Marco the expert will show you how. It was a great participation event with lots of laughs, and we all got to sit down together afterwards to eat our creations. This is a great event for adults and children alike. Narco and his team are a credit to the company. read less - 12/05/2021

JRSwimmerDC

Exceeding Expectations in Unexpected Location This is an essential tour. After many trips to Rome this is an excursion we were excited to take. Our expectations were exceeded. Sara was great and made the tour... read moreThis is an essential tour. After many trips to Rome this is an excursion we were excited to take. Our expectations were exceeded. Sara was great and made the tour special. She has a great personality and is engaging. The chef, assistant, and team at Castel Gandolfo were all terrific to work with.

If there is one thing to do when visiting Rome after the major sites and time around the city, take this trip. read less - 12/03/2021

fundumper

Geeking out at The Vatican Rosi was our guide for the experience and she was A+. Not just knowledgeable but also passionate and a great story teller. She was patient w questions and made the... read moreRosi was our guide for the experience and she was A+. Not just knowledgeable but also passionate and a great story teller. She was patient w questions and made the overall experience incredibly fun. read less - 11/30/2021

251313

The 2 villas of Tivoli We did the Private tour of Villa D'Este and Villa Adriana in Tivoli. The driver picked us up from the hotel in Rome and drove to the Villa Adriana, where... read moreWe did the Private tour of Villa D'Este and Villa Adriana in Tivoli. The driver picked us up from the hotel in Rome and drove to the Villa Adriana, where our guide, Barbara, met us. Thoroughly versed in ancient history and art history, she was a lively and fascinating guide. Never exhausting or boring, always good company, Barbara clearly loves what she does, sharing her knowledge of Rome and environs and deepening the appreciation of discerning travelers who want to learn about what they see. She was a good sport, because it was a windy rainy day, not ideal for a long day outdoors! I would definitely hire her again. read less - 11/04/2021

MarciaMMueller3

Gracious, Knowledgeable, Experienced Walk Inside Rome has the best, most informed guides and they never disappoint!
From the first inquiry through the tour they are also the most gracious and accommodating. Our most... read moreWalk Inside Rome has the best, most informed guides and they never disappoint!
From the first inquiry through the tour they are also the most gracious and accommodating. Our most recent guide at the Vatican was TEO, knowledgeable, friendly, and someone who clearly loves the city of Rome. The owner of WIR, Marilena is hands on, and considers you a friend after the first tour! read less - 11/02/2021

drwu67

Great Guide and Tour Very impressed and happy - From booking to the tour, everything was very smooth. I had some questions about the tour before booking - sent an email with responses prompt... read moreVery impressed and happy - From booking to the tour, everything was very smooth. I had some questions about the tour before booking - sent an email with responses prompt and the relevant information. We did the early morning Vatican Tour with Walks Inside Rome with our guide Barbara, who was amazing. Spending the extra money was worth the experience of WIR, in depth knowledge of the guide, early access to the Vatican and the path/route to see the highlights and relevant areas of the Vatican. Would highly recommend for anyone to book this tour, and would consider them for other tours next time in Rome! Thanks to the team at WIR and special shout out to Barbara who was so very considerate (my Mom was 89 years old and visiting the Vatican for the first time, making sure my Mom was at the front and able to see everything even though she was a tiny bit slower than everyone else! Grazie Mille! read less - 10/12/2021

cyclefiend

Making Pizza & Gelato in Roma This was a fun, educational experience. I enjoy cooking, baking, etc so learning to make authentic Roman style pizza and a simple recipe for gelato is a skill I... read moreThis was a fun, educational experience. I enjoy cooking, baking, etc so learning to make authentic Roman style pizza and a simple recipe for gelato is a skill I can take home! Our chef/instructor, Marco, was enthusiastic and his experience shown through as he explained what and why following the recipes was important. The kitchen space was well equipped and the dining space magical. Next time we're in Rome (yes we tossed coins in the Trevi Fountain) we will take another course from his organization. read less - 9/27/2021