Request Your Tour

About Rome

For More Information

(0039) 334 7243374
Mon - Sat / 08:30 AM - 8:30 PM
Why Choose It?
Explore Rome the best way - with the speed and comfort of a golf cart.
Experience the freedom of going wherever you want
Enjoy the knowledge and attention of your private driver or guide.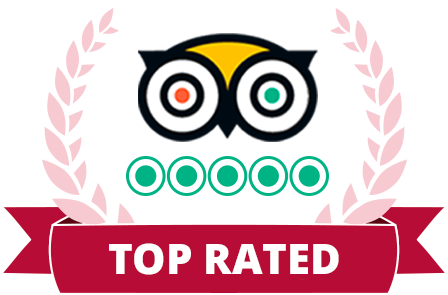 Tour Description
Hooves pound the surface, thudding on the arid and trampled ground. Behind them soars a two-wheeled chariot, careering along the track to the roar of the onlooking crowd. 
Can you picture it? Well, some 2,000 years ago in ancient Rome this scene would have been a reality played out in the Circus Maximus. And whilst we no longer rely on sturdy stallions to pull us along, Rome's obsession with wheels of transport hasn't dwindled. From the beloved vespas to the comical popemobile, we Romans have forever been searching for superior ways to traverse the Eternal City than using our legs.
So, forget the fatigue of walking all day and hop aboard your horseless steed for our Golf Cart tour of Rome! Let us whisk you around the city in comfort, showing you all the sites of Rome in half the time. Cool off in the breeze as we drive you through quiet streets, hidden corners, and straight to the doorstep of your chosen area. With your customized tour, Rome is your oyster.
Below are three of our favorite itineraries for your golf cart tour of Rome:
The first takes you through the highlights of ancient Rome, visiting such sites as the Colosseum and Roman Forum.
The second is our Secret Rome itinerary, which covers some of Rome's most stunning off-the-beaten-track sites.
The third is our La Dolce Vita squares and fountains stroll: a memorable adventure through central Rome's most famous sites.
Explore Ancient Rome in your very own horseless chariot
Any Roman itinerary must include the Colosseum. But when the summer sun's beating down on you or the heavens open and you have no cover, being herded around its vicinity can seem like more punishment than pleasure. With your very own private golf cart, however, there's no need to worry. Sail past the crowds as they roam the streets and stand in line to enter one of Rome's most visited monuments.
Skip the lines with our VIP access to the amphitheater and Colosseum Underground or Belvedere. Be driven straight over to the Roman Forum where we'll walk in the footsteps of the Caesars along the Via Sacra. Explore the Forum's highlights in the company of an expert, fluent English-speaking guide.
Discover Secret Rome by coming off the beaten path
Embark on one of our favorite itineraries by visiting the attractions most tourists overlook. Marvel at the scale of the Baths of Caracalla, still in a miraculous state of preservation after 1,800 years. Visit the 5th century Church of Quattro Coronati, whose monastery and two courtyards contain a sacred host of hidden treasures.
Ascend the Aventine Hill, passing by the ancient church of Santa Sabina, and cross the River Tiber to climb the Janiculum Hill. Pass through the historic districts of Testaccio and Trastevere as you orientate yourself around the ancient city and take advantage of the stunning views overlooking the capital.
Power through Rome's piazzas on our Dolce Vita Tour
Live La Dolce Vita by cruising through the historic center, stopping off wherever you want to linger among Rome's most famous and impressive monuments. This itinerary takes you to the unskippable Spanish Steps, still a meeting place for Romans of all ages when they want to mingle. You'll visit the Trevi Fountain, a Baroque masterpiece, whose silver screen legacy lives on forever thanks to Fellini's La Dolce Vita.
We'll pass beneath the Pantheon: an ancient temple built in honor of all the gods and learn all about its history and the famous names who are interred within. And of course we'll explore Piazza Navona, once the athletic circus of the emperor Domitian and now a bustling central square. Not just home to an ancient Egyptian obelisk, Piazza Navona contains two magnificent works by Bernini. The captivating Fountain of the Four Rivers is an essential stop on any tour of Rome.
Customize your Golf Cart Tour of Rome
This specific tour requires you to make a choice. As a base, your tour includes both an English-speaking driver and an expert guide to provide extra depth to the tour and any landmarks you wish to see. However, if you wish to strip back the tour and test your own Roman knowledge you can instead choose to just have an English-speaking driver only.
And remember that your golf cart tour of Rome can be fully customized. Just let us know which package you prefer and where you want to go and we'll whizz you there no problem.
View More
Itinerary:

We recommend; Rome's must-see, Secret Rome, La Dolce Vita

Included:

Golf cart and English-speaking driver

Expert English-speaking guide (optional)

Wheelchair accessible:

Yes. Wheelchair to be left in the hotel lobby upon pickup.

Meeting Point:

Hotel Lobby
excellent guides
Our guides are fluent in English and have a contagious passion for the inspiring cultural heritage of our Italian cities. Experts in their fields, they will immerse you in the hidden histories and intriguing lives of history's great protagonists. So much to see, so easy to miss out: with the help of our guides, visit the most absorbing sites and uncover the stories that have changed the world. Don't miss this fascinating journey!
M2233BTrobertl

Terrific Trastevere Food Tour with Luca! Luca took my wife and myself on a wonderful food tour through Trastevere. The things we saw and ate and learned were excellent. The best part was Luca's friendly nature.... read moreLuca took my wife and myself on a wonderful food tour through Trastevere. The things we saw and ate and learned were excellent. The best part was Luca's friendly nature. By the end of the evening we felt that we had spent a nice time with a new friend. read less - 10/03/2022

Darren R

A must do experience This cooking class was a highlight of our trip. We got to meet a young chef, Sara. She had us decide what to cook. Then we walked through... read moreThis cooking class was a highlight of our trip. We got to meet a young chef, Sara. She had us decide what to cook. Then we walked through the market to pick out some of the ingredients, the meats and such. Then we went back to their excellent small group kitchen. We had a wonderful time learning from Sara. She taught us to make ravioli and saltimbocca and tiramisu. It was fun and relaxed and extremely delicious. We thought the whole experience was splendid. 10 out of 10. read less - 9/26/2022

genevieverb

Best Food Tour We Took! My fiance and I capped off our first full day in Rome with this lovely food tour. Luca was friendly, excited, and knowledgeable. We got to try a ton of... read moreMy fiance and I capped off our first full day in Rome with this lovely food tour. Luca was friendly, excited, and knowledgeable. We got to try a ton of different food and even returned to one of the restaurants later in the week. The tour groups are kept small, so our group easily got to know each other throughout the tour. We were especially pleased with how accommodating it was: My fiance is a vegetarian and can be a bit of a picky eater, so he had low expectations going in and this ended up being his favorite activity all week! We actually had a couple of vegetarians in our group and there was always an equally hearty substitute whenever necessary. Super pleased with this experience and with Luca! Best part of our week! read less - 9/21/2022

Emily W

Worth every penny. What an evening! This was without a doubt the highlight of my trip. A great evening with plenty of incredible local food and drink and a really good way to meet and... read moreThis was without a doubt the highlight of my trip. A great evening with plenty of incredible local food and drink and a really good way to meet and get to know other travellers. The small group size made it much more personal and conversation flowed all evening! Sara (our guide) was absolutely amazing - so friendly and chatty, and so full of knowledge about the local food and Rome/Trastevere's history. She could not have been better.
I'll be coming back to Rome and will definitely be booking this again. Thank you so much, Sara, for making my first trip to Rome that much better! read less - 9/21/2022

mrsmac0912

Delicious food from fabulous foody Luca Boccia was PHENOMENAL!
His knowledge of Italian cuisine was exceptional, especially welcomed because it included more than just the well known dishes. He was funny and friendly, making our... read moreLuca Boccia was PHENOMENAL!
His knowledge of Italian cuisine was exceptional, especially welcomed because it included more than just the well known dishes. He was funny and friendly, making our time together unforgettable.
Most appreciated was his offer to remain a resource for the duration of our visit with DELICIOUS recommendations off the tourist path.
Well done Luca!!! read less - 9/11/2022

uscimc

A Must Do Tour of Sistine Chapel Amazing! This was my third time to the Vatican but this time I took my adult/teen children and wife and we used a tour guide. It was a... read moreAmazing! This was my third time to the Vatican but this time I took my adult/teen children and wife and we used a tour guide. It was a small group of 9. Just 2 families. She was great. She does this 4 days a week and all the guards knew her by name. If you want to see the Sistine Chapel, then you have to go early. We were one of the first to enter and with her connections basically did not wait on anything. We also entered a section in the Vatican Museums usually off limits to the public, a section with many animal statues and other mosaics. She gave us so much history and culture. My children said it was AP World History made real. You could tell she truly loved what she did. read less - 8/29/2022

dvorahl2022

Best tour ever. Martha was our guide. She is the best. They way she explained all , answered our questions give us all the information in every place all was wonderful. It was... read moreMartha was our guide. She is the best. They way she explained all , answered our questions give us all the information in every place all was wonderful. It was a very hot summer day and she always looks for ways to give us the information under the shade before we went into the sun. I highly recommend this company and Martha as well. It was very easy to make the reservation and pay. We took the private tour and was perfect. 3 hours that feel like Half hour . We didn't do any limes to get into the places. Know that if you go by yourself or in other yours you could be up to 2 hours under the sun to get into the coliseum or forum. I highly recommend the private tour. read less - 8/05/2022

michelleSheiowitz

Great Food Stroll with Luca We did the Trastevere Food Stroll with Luca B and he was great! Brought us to great authentic locations and provided his expert advice! We would highly recommend this tour... read moreWe did the Trastevere Food Stroll with Luca B and he was great! Brought us to great authentic locations and provided his expert advice! We would highly recommend this tour and Luca!! read less - 7/30/2022