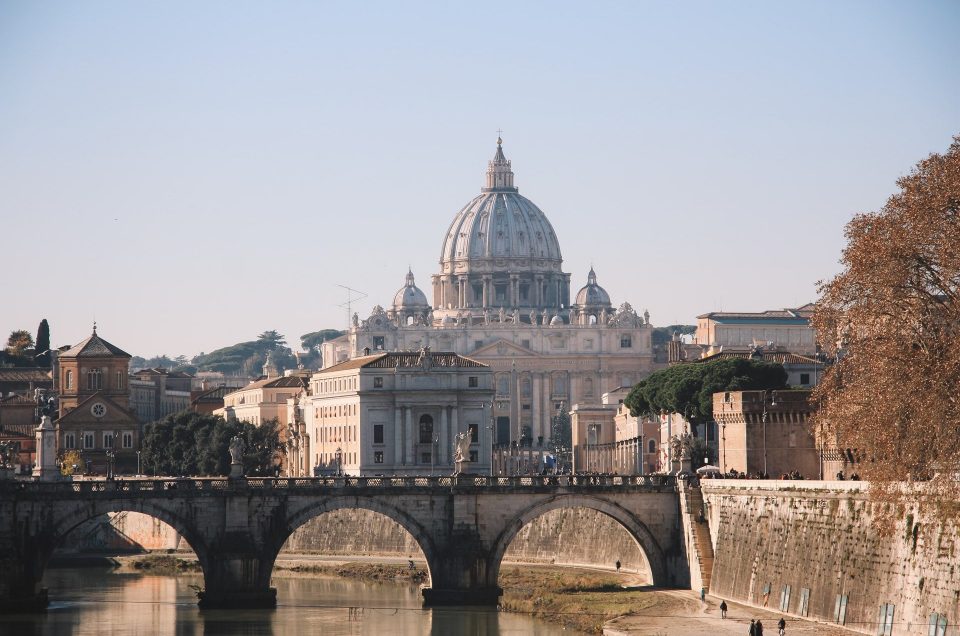 Visiting Rome means immersing yourself in the city of the Caesars and the Rome of the Popes, and there is no better way to do this than through our Vatican City tours. Situated on the west bank of the River Tiber, above the ancient Circus of Caligula from the first century AD, the Vatican is the world's smallest and most famous city-state. 
Pre-pandemic the Vatican attracted around 6 million visitors every year. This has reduced somewhat in recent years, falling to 1.3 million visitors in 2020. However, fewer crowds make visiting the Vatican a more special experience, free from the hustle and bustle its tourists bring. Walks Inside Rome has published this guide to help you choose the best Vatican City tours for 2022.
What Vatican tour is best?
There's no one-size-fits-all Vatican tour. Our most popular tours take you through the three main attractions: the Vatican Museums, Sistine Chapel, and Saint Peter's Basilica, but there are as many variations as there have been popes. Some of our tours offer breakfast, others offer an evening aperitivo inside the Vatican. We also have express tours for clients pushed for time.
Here are our top recommended Vatican City tours:
Early to bed, early to rise?
Then our earliest entry Sistine Chapel tour with breakfast is the one for you! 
New for 2022, this tour gets you in 90 minutes before the Vatican opens to the general public. After stepping inside the Vatican Museums, you'll be accompanied directly to the Sistine Chapel where you'll be treated to an in-depth explanation of Michelangelo's masterpiece. 
Following this unforgettable experience of being almost alone in the Sistine Chapel, you'll be guided through the must-see highlights of the Vatican Museums before finishing your tour with a buffet breakfast in the Pinecone Courtyard.
If you're looking for something a little more comprehensive, our Early Morning Vatican tour is among our clients' favourites. Available either privately or in a small group (no more than 6 guests), this is our most complete tour, taking you to such attractions as the stunning Raphael Rooms and Laocoon Statue as well as the classics: the Vatican Museums, Sistine Chapel, and Saint Peter's Basilica. 
Pushed for time in Vatican City?
If your time in the Eternal City is limited, our Express Sistine Chapel tour is the right choice for you. Condensing the Vatican City's highlights into its two star attractions, Michelangelo's Sistine Chapel and the highlights of the Vatican Museums, this express tour ensures you miss nothing during your time in the papal state. 
Enjoy your private tour at your own pace
Like Rome, the Vatican offers something for everyone. Everyone who explores the Vatican City is awe-struck by its architecture. Saint Peter's dome (designed by Michelangelo) and Bernini's colonnade surrounding the square are five-star attractions in and of themselves, and the imposing 17th-century walls only add to the Vatican's impressive aura.
Step inside the Vatican Museums and you have the world's richest collection at your disposal. 
The Gregorian Egyptian Museum, the Pio Clementino Museum of statues, the Pinoteca Gallery (featuring works by Raphael and Leonardo among others)… These are just a handful of highlights awaiting any visitor the Vatican City. Our expert guides are trained art historians well versed in every part of the Vatican's unparalleled collection. Visiting with them means nourishing yourself with knowledge as you hone in on what interests you and deepen your understanding of the world's most works.
→ Check out our classic private Vatican tour
FAQs about our Vatican City tours
Can you just walk into Vatican City?
You can indeed! The most scenic way to approach the Vatican is from Castel Sant'Angelo and the Via della Conciliazione. This 500m street borders the west bank of the Tiber and takes you right up to Saint Peter's Square.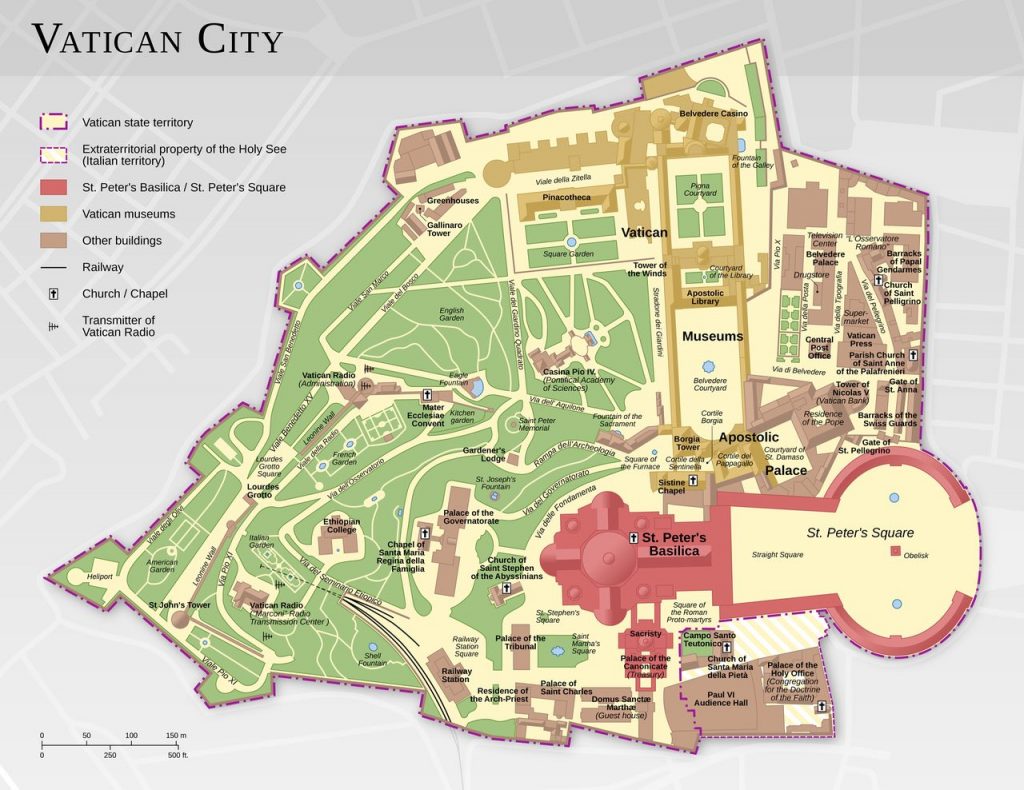 There are a few things you should know about visiting the Vatican though, especially if you're thinking of stepping inside.
Because the Sistine Chapel and Saint Peter's Basilica are active places of worship, certain rules are in place. Here is our essential advice for visiting the Vatican.
Because the Sistine Chapel and Saint Peter's Basilica are active places of worship, certain dress rules are in place. Vatican guards might refuse entry to those wearing knee-length shorts or short skirts, or exposing knees, shoulders, or mid-riff. Sandals and jeans are fine. 

If you find you have nothing to cover your shoulders or knees, there are plenty of vendors outside the Vatican selling t-shirts, scarves, or sarongs (though at a predictably inflated price).

Bring some comfy shoes! There's a lot to see in the Vatican Museums (and Rome in general) and even with transfers between attractions, museums, and your accommodation you're going to be doing lots of walking. So pack a good pair of sneakers or some comfortable sandals – especially for Rome's famous 'sampietrini' cobblestones.
How long does it take to tour Vatican City?
You can comfortably tour the Vatican City in half a day. If you want to explore its gardens, you might want to do this in the afternoon, after a morning Vatican tour, leaving time for some lunch in between.
Are Vatican tours worth it?
Yes, as long as you have the right guide and either a small or private group. Many tour agencies herd their clients around the Vatican, delivering a same-size-fits-all, impersonal service that ticks boxes but fails to deliver much value.
Our approach is very different.
We offer only private or semi-private tours with a maximum of 6 guests. This means that as well as getting to ask all the burning questions you have about the Vatican, you also get to extract your guide's expertise to the max. From restaurant recommendations to other things to do and see, the intimacy afforded by a private tour sets you up perfectly for your time in Rome and the Vatican City.
Discover the Italian capital with Walks Inside Rome
For more than 20 years, Walks Inside Rome has been offering immersive, authentic, and educational private and small-group tours in the Eternal City and beyond. Our local, licensed guides are seasoned experts in art, history, archaeology, and food. Our combined expertise and experience transform your time in Rome into something truly exceptional.
To check out our catalog of tours and experiences, visit our website or contact us directly. We can't wait to hear from you so we can customize your Vatican tour and start exploring together!
Article by Alexander Meddings