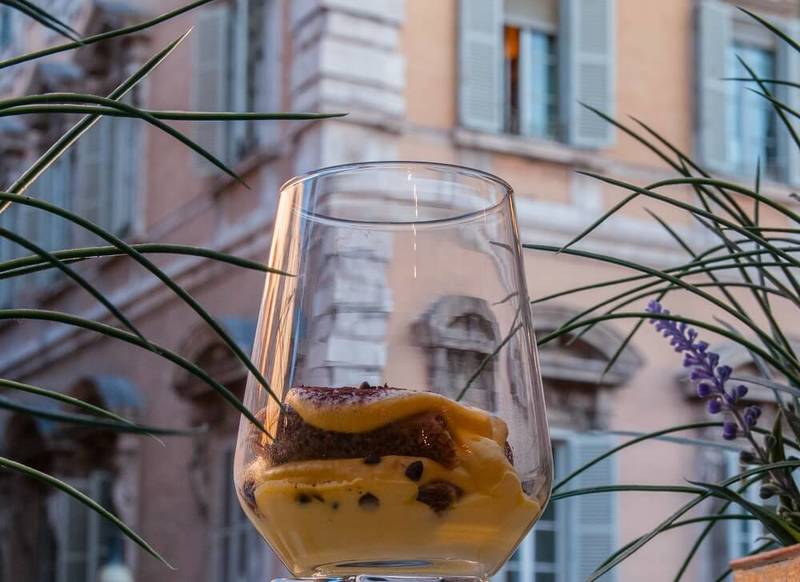 We all need a little pick-me-up as we approach the end of this year, which is why we at Walks Inside Rome are sharing this guide to making tiramisù! (See it as a little Christmas gift). Layered with all things indulgent (a heavenly mix of mascarpone, coffee, finger-biscuits, sugar, and cocoa) it's no surprise tiramisù has become such a worldwide success. But nothing beats a tiramisù made in Italy, crafted with love, passion, and – above all – local Italian ingredients. This article takes you through some of the origins of tiramisù, including its etymology and ingredients, as well as suggesting a class where you can learn to make it in Rome. At the end of the article, you'll find our essential tiramisù recipe so you can recreate this creamy, dreamy dessert for friends and family back home!
Where did tiramisù originate?
The origins of tiramisù are contentious. While it only took off in Italy during the 1960s and 70s, some suggest its origins stretch as far back as the court of Cosimo III of Tusany, in the 17th century. 
Most people locate its origins in Northern Italy, either in the region of Veneto or Friuli Venezia Giulia. In fact, we might even be able to assign a specific restaurant as the birthplace of tiramisù – Le Beccherie, in the city of Treviso – which first served up this dessert on Christmas Eve, 1969.
Did you know that tiramisù means 'pick me up' in Italian? Add enough coffee, and you'll soon see why!
Making tiramisù in one of our cooking classes
We offer a wide range of cooking classes in Rome that teach you all the tricks you need to whip up delicious, authentic Italian recipes. In our pasta and tiramisù class, which can be private or in a small-group, we'll host you in one of our two centrally situated schools, welcoming you with a prosecco and antipasti reception before guiding you through creating your own culinary masterpieces.
We'll start by assembling scrumptious layers of smooth cream, rich coffee, and sweet cocoa for a rich, tasty tiramisù. Simple yet effective, this dessert will leave you feeling full, satisfied, and (should you add enough coffee) wide awake. Leaving that to cool in the fridge, we'll then move on to making a range of handmade Roman pasta dishes, ranging from spinach and ricotta ravioli to tagliatelle alla carbonara – whatever takes your fancy!
All our classes finish in the dining room, where your chef will serve you your carefully prepared cuisine, accompanied by a specially selected choice of wines, beers, and soft drinks.
→ Check out our pasta and tiramisù class
Making Tiramisù: Walks Inside Rome's essential recipe
Serves 4; Preparation 45 minutes
4 tbsp of granulated sugar 
180 ml (3/4 cup) of fresh cream (heavy cream) 
Mix the egg yolks and sugar with an electric whisk until thick and pale. 

Whisk in the mascarpone until evenly combined. 

Whisk the fresh cream in a separate bowl, then fold it into the previous mixture. Pour the black coffee into a bowl. 

Spoon the mascarpone mixture into the base of a jar or glass. 

Quickly dip a savoiardi into the black coffee, let the coffee drain out, then form a layer on top of the mascarpone. 

Repeat until the jar or glass is full or nearly full. 

Dust the top with cocoa powder then cool it in the refrigerator for at least 4 hours, or ideally overnight.