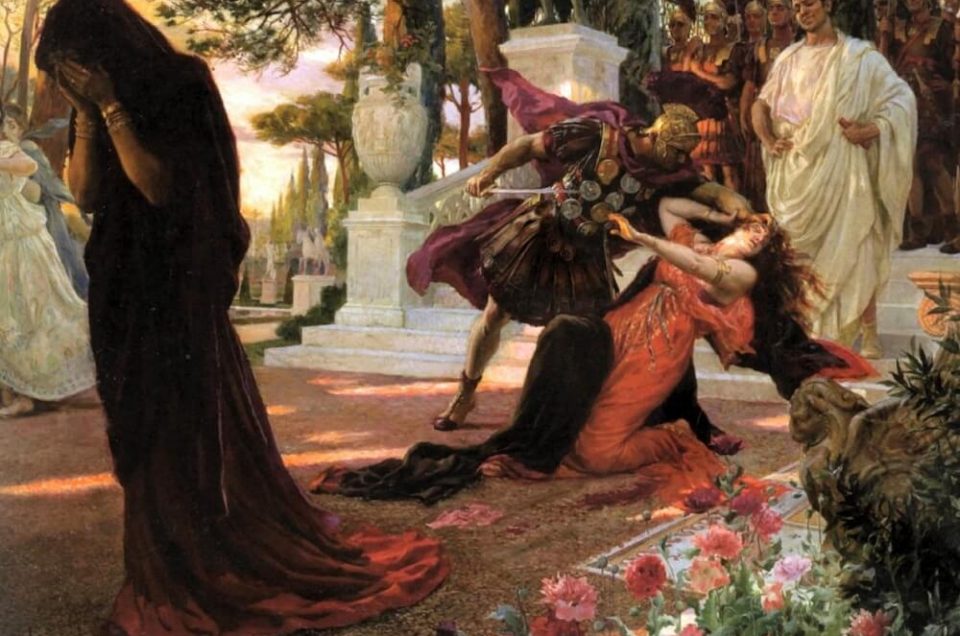 Few Roman empresseses suffer the same scandalous reputation as Messalina.
According to ancient authors, her sexual appetite was completely insatiable, surpassing even the sex lives of the Caesars. She frequented brothels, slept her way through the imperial palace. She even once competed with Rome's foremost prostitute in a sex marathon (and won).
When it comes to the truth behind Messalina's life, it's hard to know where the truth ends and the smear campaigns start. But there is one episode in her life that is beyond all doubt:
That while her husband – the emperor Claudius – was performing a sacrifice in the neighboring city of Ostia, she married her lover in a public ceremony in Rome.
Who was Messalina?
Valeria Messalina was born into an aristocratic circle. She had strong ties to the imperial family. Her great grandmother was Octavia, the sister of the first emperor Augustus, whose portico still stands in Rome's Jewish Ghetto.
Her second cousin was Caligula, the mad, bad, and dangerous-to-know emperor whose curriculum vitae includes declaring war on the sea and trying to make his horse a consul.
And she was the third wife of Claudius, a stuttering scholar, and Caligula's successor. Messalina married Claudius in 38 or 39 AD, a couple of years before he came to power.
As his third wife, Messalina bore him two children: Britannicus (named after Claudius's conquest of Britain) and Octavia.
Both would perish under Nero – Claudius' adopted son and successor. Britannicus would succumb to poison at the dinner table; Octavia, Nero's wife, would be made to commit suicide when Nero's affections turned to another. Her wrists slashed before she was suffocated in a steaming vapor bath.
But Messalina's noble blood did not translate to nobility of character. As empress, she gained a reputation for sexual insatiability, reportedly competing in a form of sexual Olympics with Rome's leading prostitute and coming out (if you'll excuse the phrase) on top.
Anyone fortunate enough to have seen the BBC TV series I CLAUDIUS will remember the scene well. (If you haven't seen it, there are worse ways of spending time in lockdown by sessioning the entire series!)
The (not so) secret marriage
By 48 AD, Messalina was growing restless. Her aged, ailing husband had long since ceased to satisfy her needs, and she was in the throes of a passionate relationship with the senior senator and man in waiting, Gaius Silius.
Silius (Silly by name; silly by nature) was a ruthlessly ambitious man with both eyes fixed on the imperial throne. So while Claudius was out of town, these two lovers made a grab for power.
The ancient historian Tacitus recounts the event thus, expressing both disbelief at the couple's brazen confidence and the trustworthiness of his sources:
I know it will seem incredible that, in a city as watchful as Rome, anyone could have felt so safe. Far more so, that on a specified day, with witnesses in attendance, a consul designate and the emperor's wife should have met for the avowed purpose of legitimate marriage. That the woman should have listened to the words of the auspices, assumed the veil, performed sacrificed to the Heavens. That both should have dined with the guests, have kissed and embraced, and finally have spent the night in the licence of wedlock. But I have added no touch of fantasy: all that I record shall be the oral or written evidence of my seniors.
Suffice to say their plan spectacularly failed.
Messalina's tragic end
When his messengers relayed him the news, Claudius immediately returned to Rome to re-establish his authority. Silius and his co-conspirators were arrested, tried, and executed. Messalina was detained and refused an audience with the emperor.
Suffering shock, and numbed with wine, Claudius was unable to put pen to paper and sign her death warrant. Tacitus even tells us he referred to her as 'the poor woman' and kept requesting her presence so she could explain her actions.
Claudius's advisors feared Messalina's influence, however, and worried the emperor might have a change of heart and spare her life. So the lead advisor, Narcissus, commanded the centurions and tribune in attendance to go to where the was being held and carry out the execution.
At first, Messalina begged for her life, imploring her captors to let her go and see Claudius. When her executors arrived, however, and it became clear the situation was hopeless, she held the tribune's sword to her breast for him to run her through.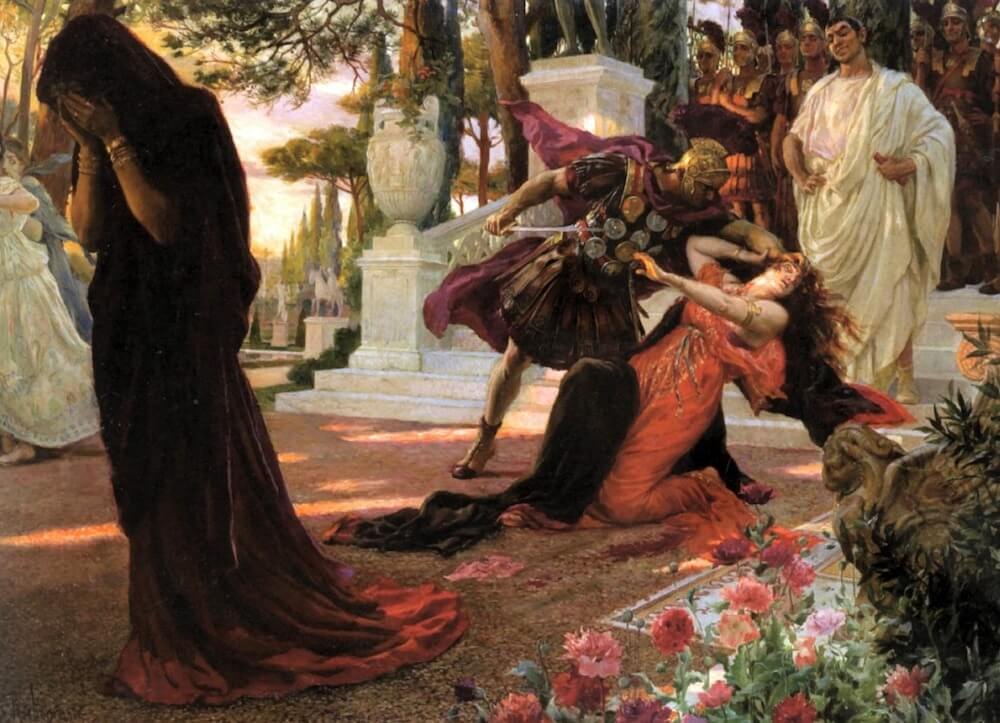 Removing Messalina from history
Immediately after her death, the Senate struck.
They agreed to remove all traces of her existence through a practice we now refer to as damnatio memoriae. The Senate ordered that her name be chiseled out of all official inscriptions. Coins minted in the Greek provinces that bore her name and image were defaced. And many of her portraits were mutilated, vandalized with hammers and chisels until her likeness became unrecognizable.
Following Messalina's execution, Claudius told his Praetorian Guard that if he ever contemplated remarrying they should immediately put him to death.
Within a matter of months, Claudius remarried. This time to his niece, Agrippina the Younger, sister of the previous emperor Caligula.
Want to discover more fascinating stories from Roman history?
Join us on an ancient Rome tour and nourish yourself with the knowledge of our local expert guides!
Written by Alexander Meddings