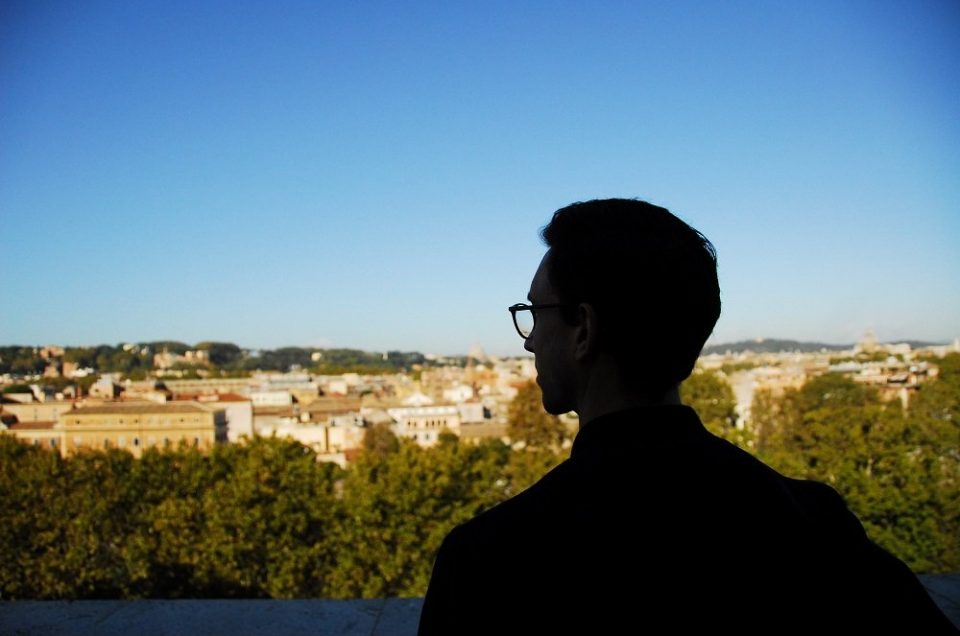 You could spend a lifetime in the Italian capital and never see it all, but through our Rome travel guide you can at least experience the highlights! Rome offers an abundance of cultural, culinary and historical delights. Admirers of its ancient history are drawn to the magnificent Colosseum and Pantheon – two of the best preserved structures that have survived from the ancient world. Food-lovers rejoice at Rome's rich culinary repertoire. The capital is the birthplace of such sumptuous delights as spaghetti alla carbonara, supplì, baccalà and thin, crispy pizza. Then there's the city within the city, the world's smallest state, and a place of pilgrimage for travellers and worshippers alike: the Vatican City and its unparalleled treasures.
The sheer scale of what's on offer here can seem overwhelming for the first-time visitor. That's why Walks Inside Rome has published this Rome travel guide: to help you make the most out of the Eternal City.
Make the most of the Eternal City with our travel guide to Rome
First-time visitors to Rome should factor three main attractions into their city itinerary. 
The first is the ancient city centre, which spans roughly the area between the Altare della Patria (Victor Emmanuel II Monument) and the Colosseum. Entrance tickets are required for the Colosseum, Roman Forum and Palatine, but for a whistle-stop of the cradle of western civilisation, you can walk the Via dei Fori Imperiali and ascend the Capitoline Hill for sweeping views over the Roman Forum before climbing down to explore the Circus Maximus.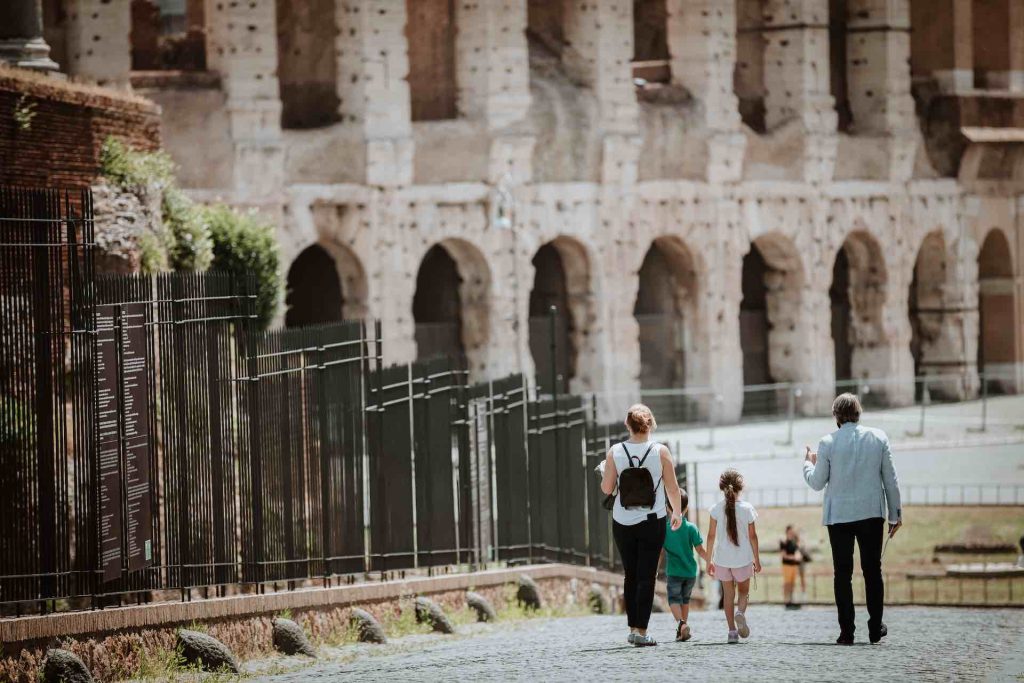 The second attraction in your travel guide to Rome is the Vatican. Entrance tickets are required for the Vatican Museums, Sistine Chapel and Saint Peter's Basilica, which are included as skip-the-line tickets in all our Vatican tours. Externally, however, you can still get a good sense of the Vatican's scale, if not splendour. Cross over Ponte Sant'Angelo to explore the outside of Castel Sant'Angelo before making your way into Saint Peter's Square to admire Bernini's magnificent colonnade. Saint Peters' Basilica is also a wonder to behold from the outside – although we'd suggest it's well worth your while to tour it from within!
The third must-see area for this Rome travel guide is Trastevere and the historic centre. Once a working-class fisherman's district on the western bank of the River Tiber, Trastevere has come into its own in recent years as the trendiest neighbourhood in Rome. After exploring its medieval winding streets cross over the River to the Jewish Ghetto to explore this vibrant neighbourhood and its ancient environs.
Let us tailor you your own Rome travel guide
Whether you're planning a fleeting visit or a several-day stint in the Eternal City, we can create you the perfect itinerary. Our Best of Rome tour immerses you in Rome's main highlights in a manageable five-hours while our Rome in a Day tour expands on this action-packed itinerary to include such sites as the Pantheon, Trevi Fountain and Spanish Steps in the historic centre.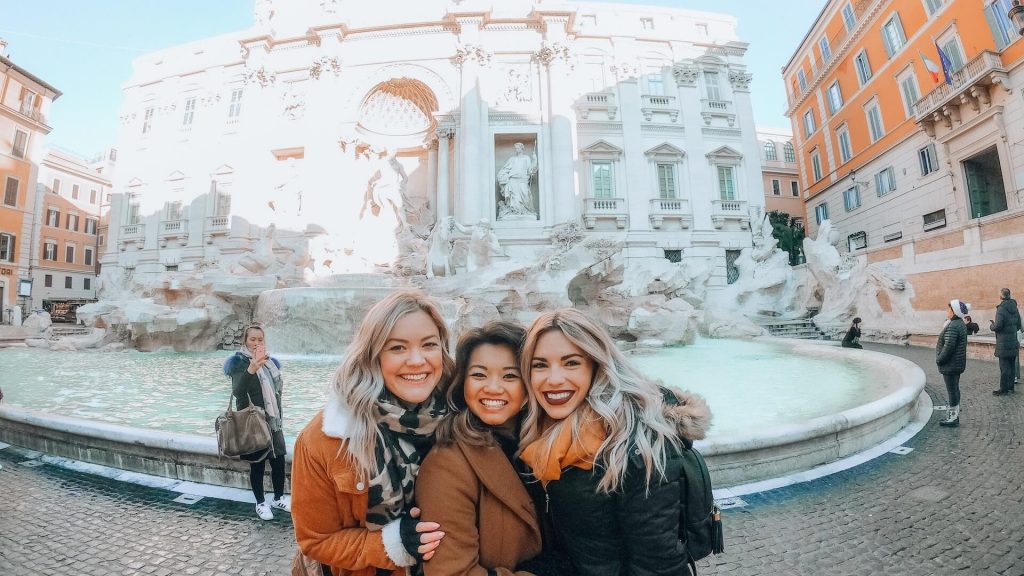 Are you pushed for time on your visit to Rome? Here's our short and sweet list of must-see experiences for your Rome travel guide:
Take an orientation tour of the city centre.

Navigating your way around Rome's city centre is no easy task. Ancient, medieval and modern streets and structures have been layered on top of each other like a lasagna to form a mesmerising (if not slightly messy) historical centre. Armed with a map and some patience you can orientate yourself around the city centre without too many problems. But to make the most of your time in Rome, and enjoy expert insight into what it is you're seeing, you should tour the centre in the company of one of our licensed guides.

Venture inside (and beneath) the Colosseum:

For most travellers to Rome, visiting the Colosseum means queuing outside for hours, enjoying a short-walk around the amphitheater, taking a few photos and – at the most – being drip-fed some information through an audio-guide. To experience the Colosseum the right way, we suggest booking onto a fully-immersive

Colosseum Underground tour.

You'll enjoy exclusive skip-the-line entry to the Colosseum and its underground labyrinth as well as special access to the arena floor. Your guide will also accompany you into the Roman Forum to shine light on the fascinating stories and legends from this ancient epicentre.

Spend an evening learning to cook Italian cuisine: Roman food is quite remarkable. The city boasts an abundance of restaurants and

trattorie

which serve up some of the most sumptuous pasta, meat and vegetarian dishes in the whole of the

Bel Paese

. But when in Rome, why not try something a little different – rustling up your own recipes in the company of a private, professional chef! As a must-try experience for any Rome travel guide, our

cooking classes

equip you with all the know-how you need to become an Italian master chef. Whether your penchant is for pizza, pasta, gelato or anything else, we'll teach you all you need to know to become the conqueror of dinner parties back home! Oh, and you get to dine on your divine creations in the comfort of our converted 17th-century dining room!
Discover the Italian capital with Walks Inside Rome
For more than 20 years, Walks Inside Rome has been offering immersive, authentic, and educational private and small-group tours in the Eternal City and beyond. Our team of local, licensed guides are seasoned experts in art, history, archaeology and food. Our combined expertise and experience transforms your time in Rome into something truly exceptional. 
To check out our catalogue of tours and experiences, visit our website or contact us directly. We can't wait to hear from you so we can customise your own Rome travel guide and start exploring together!