Request Your Tour

Most Popular Tours

Farmers' Market Shopping with Roman Full Course Class | Shared

Source seasonal ingredients from a market, bring them together to make true Italian cuisine, and then sit back and savor your culinary creations. Buon appetito!

Early Morning Vatican Tour | Small Group

Experience a complete tour of the Vatican. Visit the Sistine Chapel, Vatican Museums and Saint Peter's as well as exploring the Raphael Rooms and other rooms normally closed to the public.

About Rome

For More Information

(0039) 334 7243374
Mon - Sat / 08:30 AM - 8:30 PM
Why Choose It?
Forge lasting memories as our private guide brings the Colosseum to life.
Discover the Roman Forum with exclusive skip the line entrance.
Explore the pagan temple that lies beneath the Basilica of St. Clemente.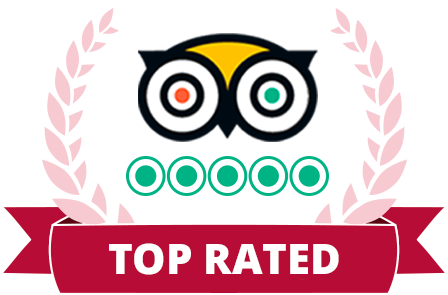 Tour Description
Explore three of Rome's most fascinating sites on this three-hour Colosseum and St. Clemente tour. Your first stop is the Colosseum, the world's most iconic amphitheater. Then we'll wander the Roman Forum, an archaeological theme park of temples, basilicas, and monolithic triumphal arches. To round things of, we'll be exploring the storied basilica of St. Clemente.
The fascinating medieval basilica of St. Clemente perfectly encapsulates the city of Rome. For hidden beneath its floors just out of side of its visitors is an underworld treasure just waiting to be explored. Explore them with us today as we embark on this adventure, delving into Rome's glorious past.
Visit Rome's architectural triumph: the mighty Colosseum
The Colosseum stands supreme as a classic symbol of Rome's brutality. Your expert guide will bring the Colosseum to life, telling you stories about the gladiators, emperors and spectators who took part in what was the show to see in Rome. Relive the legends and stories of this iconic Roman building.
Explore the immersive Roman Forum
Then, your guide will take you to explore the Roman Forum and will tell you all there is to know about the fascinating history of the true political, religious, and economic heart of ancient Rome. A place where political alliances were formed, conspiracies hatched, religious and civic duties performed, judgements passed, and trade agreements reached.
Venture beneath the Basilica of St. Clemente
For the next part of your Colosseum and St. Clemente tour, we move onto a different yet equally iconic building: the Basilica of San Clemente. This is an archaeologist's Pandora 's Box with its three-tiered complex of buildings it will allow you to descend below the depths of earth into 2000 years of history.
The church has many guises: a 2nd century Mithraeum, the house of a Roman nobleman, a pagan temple, an ancient lower basilica dating back to the  4th century and decorated with frescoes and finally an upper layer Basilica dating back to the 12th century filled with mosaics. Delve underground beneath the basilica, and peel away the archaeological layers to transport yourself back in time.
The combination these two attractions on your Colosseum and St. Clemente tour is a great way to engage with ancient aspects of Roman history.
View More
9905
Itinerary:

Included:

Skip-the-line entrance

Licensed, expert guide

Wheelchair accessible:

No

Meeting Point:

Hotel Lobby
excellent guides
Our guides are fluent in English and have a contagious passion for the inspiring cultural heritage of our Italian cities. Experts in their fields, they will immerse you in the hidden histories and intriguing lives of history's great protagonists. So much to see, so easy to miss out: with the help of our guides, visit the most absorbing sites and uncover the stories that have changed the world. Don't miss this fascinating journey!
cyclefiend

Making Pizza & Gelato in Roma This was a fun, educational experience. I enjoy cooking, baking, etc so learning to make authentic Roman style pizza and a simple recipe for gelato is a skill I... read moreThis was a fun, educational experience. I enjoy cooking, baking, etc so learning to make authentic Roman style pizza and a simple recipe for gelato is a skill I can take home! Our chef/instructor, Marco, was enthusiastic and his experience shown through as he explained what and why following the recipes was important. The kitchen space was well equipped and the dining space magical. Next time we're in Rome (yes we tossed coins in the Trevi Fountain) we will take another course from his organization. read less - 9/27/2021

tgreat2121

Don't go to Italy without using this guide. I have used this company several times and I would never come to Italy and not use their services. They are professional, fun, knowledgable and timely. We have used... read moreI have used this company several times and I would never come to Italy and not use their services. They are professional, fun, knowledgable and timely. We have used them over the course of 10 years when my kids were little to now having teenagers. We have used them in multiple cities and countless tours. I want to go back on a couples trip and take cooking classes. I can't write enough good things about them but trust me book them
and really get a sense from of Italy from
The locals. Worth every penny. Ciao! read less - 9/26/2021

Travel06600956010

The Jewish Quarter may be Small but Huge in Impact and History It has been a great experience working this group from beginning to end. The customer service was excellent in terms of efficiency and results. They helped with restaurant... read moreIt has been a great experience working this group from beginning to end. The customer service was excellent in terms of efficiency and results. They helped with restaurant reservations, and securing the booking snd making the payment easy and painless. Our guide L'aura was simply the best. The fact we were visiting the Jewish Quarter on Shabbat was very special. She brought the history of the Jewish neighborhood to life, reliving even the horrors of the war. The visit to the synagogues was amazing, the interiors breathtaking. It was certainly the highlight of this visit to Rome. read less - 9/24/2021

Islandlover109

A great way to see Rome with Kids! We did the treasure hunt tour with kids (both age 5) and they absolutely loved it! Our guide was so engaging with the kids, and also made it interesting and... read moreWe did the treasure hunt tour with kids (both age 5) and they absolutely loved it! Our guide was so engaging with the kids, and also made it interesting and educational. It's a great way to see the "highlights" of rome, while making it fun for kids too. Highly recommend! read less - 9/06/2021

SharonN374

Lovely cooking class with great people Really enjoyed this class, as first you go to a local food market to get the ingredients you cook with - so you feel a bit like a local too!... read moreReally enjoyed this class, as first you go to a local food market to get the ingredients you cook with - so you feel a bit like a local too! The location of the class is in a beautiful old building and the equipment and work surfaces are great for teaching people to cook things. The main chef and the assistants were so welcoming and explained everything well. I've been wanting to learn how to prepare and cook artichokes for ages and we got to do that in our class, which was great. You make a variety of different dishes, so learn different techniques and get an understanding of how Italians make traditional dishes. Everything you make, you get to eat and it was all delicious! read less - 5/29/2020

SharonaTravels

Lovely cooking class with great people Really enjoyed this class, as first you go to a local food market to get the ingredients you cook with - so you feel a bit like a local too!... read moreReally enjoyed this class, as first you go to a local food market to get the ingredients you cook with - so you feel a bit like a local too! The location of the class is in a beautiful old building and the equipment and work surfaces are great for teaching people to cook things. The main chef and the assistants were so welcoming and explained everything well. I've been wanting to learn how to prepare and cook artichokes for ages and we got to do that in our class, which was great. You make a variety of different dishes, so learn different techniques and get an understanding of how Italians make traditional dishes. Everything you make, you get to eat and it was all delicious! read less - 5/29/2020

DanielHorton1987

AMAZING! Hello!

Myself and my partner visited you this time last year and we're reminiscing about our wonderful experience with you!

I was hoping that I hope get the ingredients & cooking... read moreHello!

Myself and my partner visited you this time last year and we're reminiscing about our wonderful experience with you!

I was hoping that I hope get the ingredients & cooking method of the Pizza and Gelato please!.

Thought it would be something fun to do during self isolation in England

Kind regards,
Daniel read less - 4/02/2020