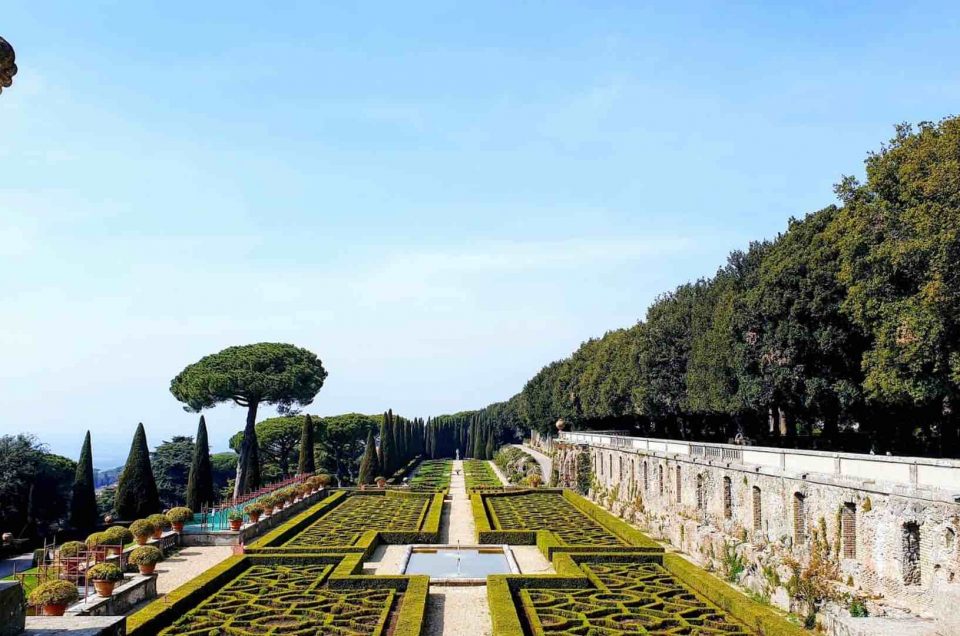 From Rome with love…
Rome is blessed with a wealth of stunning attractions – so much so that years are not enough to explore every corner. Beyond the magnificence of its monuments, its ancient and Baroque architecture and its cobbled streets, Rome's history emerges everywhere. But in normal, non-Covid times, the Eternal City can also get oppresively overcrowded. Fortunately, there is much more to discover in the environs that surround the Eternal City, if you are a repeat visitor.
Among lush, landscaped parks, papal villas and ancient settlements, there is a wealth of things to do and see.
Each of Rome's surrounding attractions deserves a detour from the city. In this article, we will share some of our favourite day trips from Rome to the best Italy's destinations.
The best excursions from Rome
Rome's region of Lazio is perfectly positioned for the intrepid explorer. Sitting on the frontier between Tuscany, Le Marche, Umbria, Molise and Campania, Lazio is the perfect starting point for any cultural and/or culinary excursion. But you don't have to venture to cities like Florence to the North or Naples to the South to get a true taste of Italian life. Lazio is home to a wealth of cultural treasures, from clifftop ghost towns and ancient necropolises to medieval castles overlooking azzure lakes. Here are our top recommendations for day-trips from Rome.
Ancient treasures rich with history 
Castel Gandolfo. Indulge in a day worthy of the Pope as you combine a Vatican tour with a venture into the Roman countryside. Expert guides will be by your side throughout the day as you explore the Pope's summer residence and its private apartments in the quaint hillside village of Castel Gandolfo. Here you can soak in the beauty of the apostolic palace, tour the private pontifical apartment and explore the lush landscaped gardens of Villa Cybo, Villa Barberini and the Barberini Gardens. And to ensure you enjoy the perfect blend of culture and cuisine, this unique day trip lets you learn traditional recipes refined over centuries on the papal estate in a hands-on cooking class

in the Pope's personal farmhouse.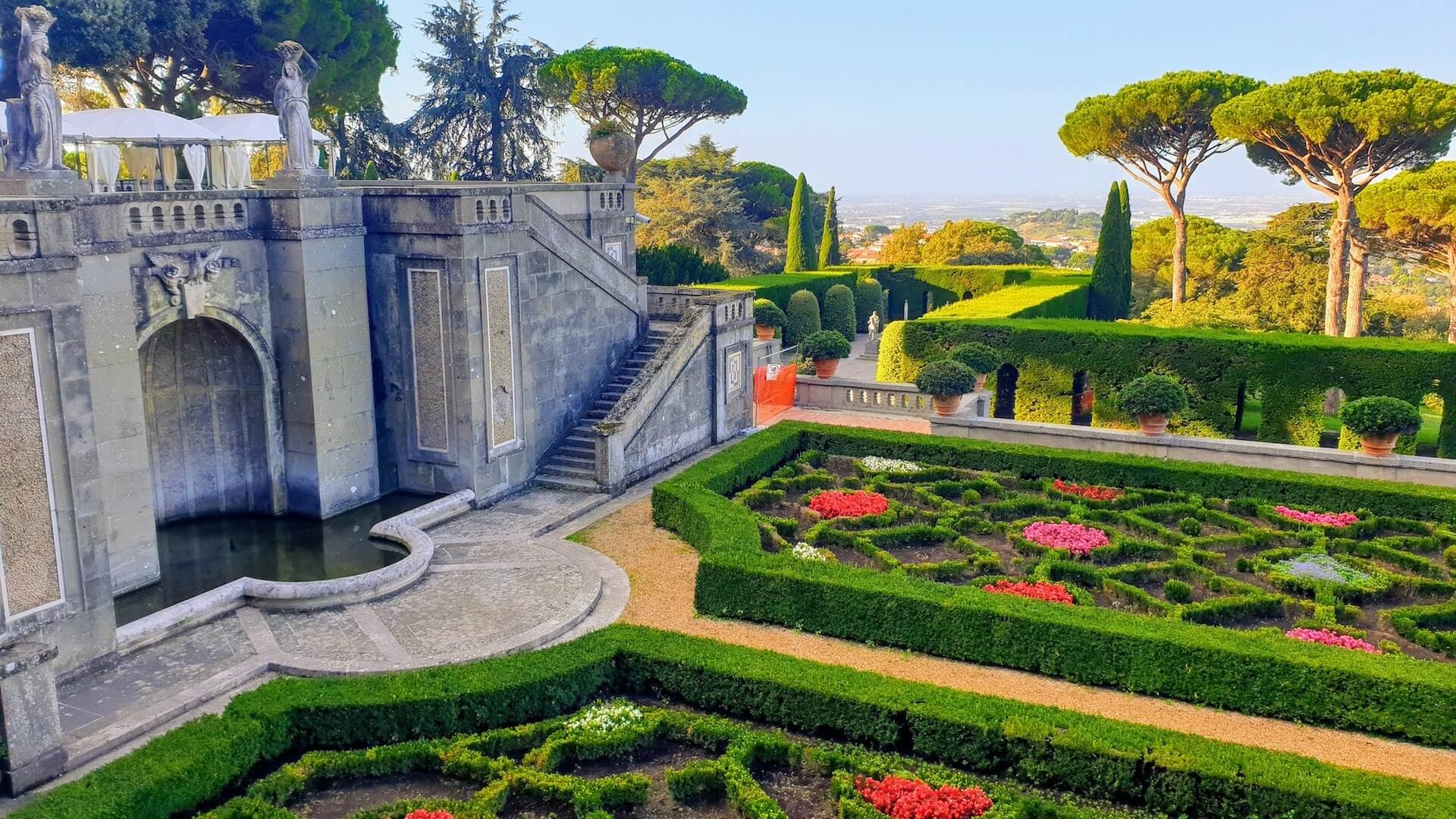 Ostia Antica. Everybody has heard of Pompeii, but did you know that Rome has its own perfectly-preserved ancient city virtually on its doorstep? A few kilometers from the capital, Ostia Antica was once the port city of the Imperial capital, home to amphitheatres, temples, luxurious villa and beautifully preserved living quarters. Its paint-stained walls and seemingly contemporary buildings offers a true glimpse of the Roman life of 2,000 years ago. Visit with a private guide to truly immerse yourself in the history of this fascinating settlement.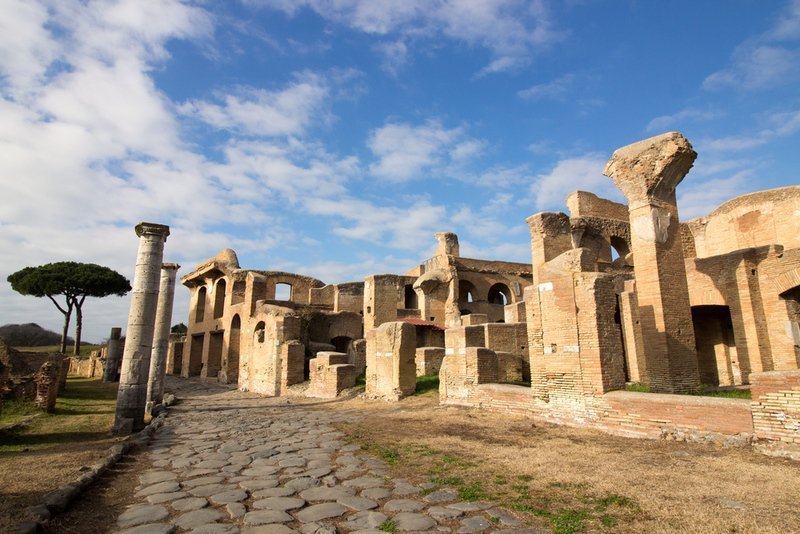 The Necropolis of Cerveteri. Before the rise of the Rome, the Etruscans reigned supreme over much of Italy. This ancient, mysterious civilization played a fundamental role in the genesis of Rome, contributing its art, architecture and even aristocracy to make the Romans the supreme power in the Mediterranean. Etruscan traces can be found all over Italy, not least in Tuscany – the area from where they originated. However, few places house such a wealth of Etruscan treasures as the necropolis of Cerveteri, just outside Rome. This vast necropolis (which literally means

city of the dead

) is populated with tombs built to imitate the daily life of their dead, and thus give a very vivid impression of how these people lived more than 2,000 years ago.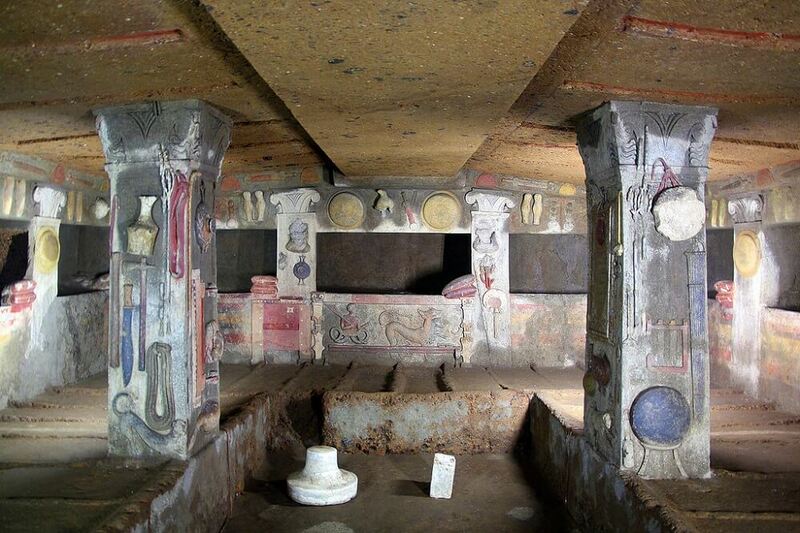 The ancient ghost-towns of Pompeii or Herculaneum. Buried, and thus beautifully preserved by the eruption of Mt. Vesuvius in 79 AD, the Roman cities of Pompeii and Herculaneum offer up incomparable testimony to everyday life in classical antiquity. A private guided tour in either of these stunning settlements is truly one of the very best day trips from Rome, taking you on a journey through the immortal ruins of these ancient settlements. Gorgeously painted villas and fascinating remnants of life appear at every twist and turn.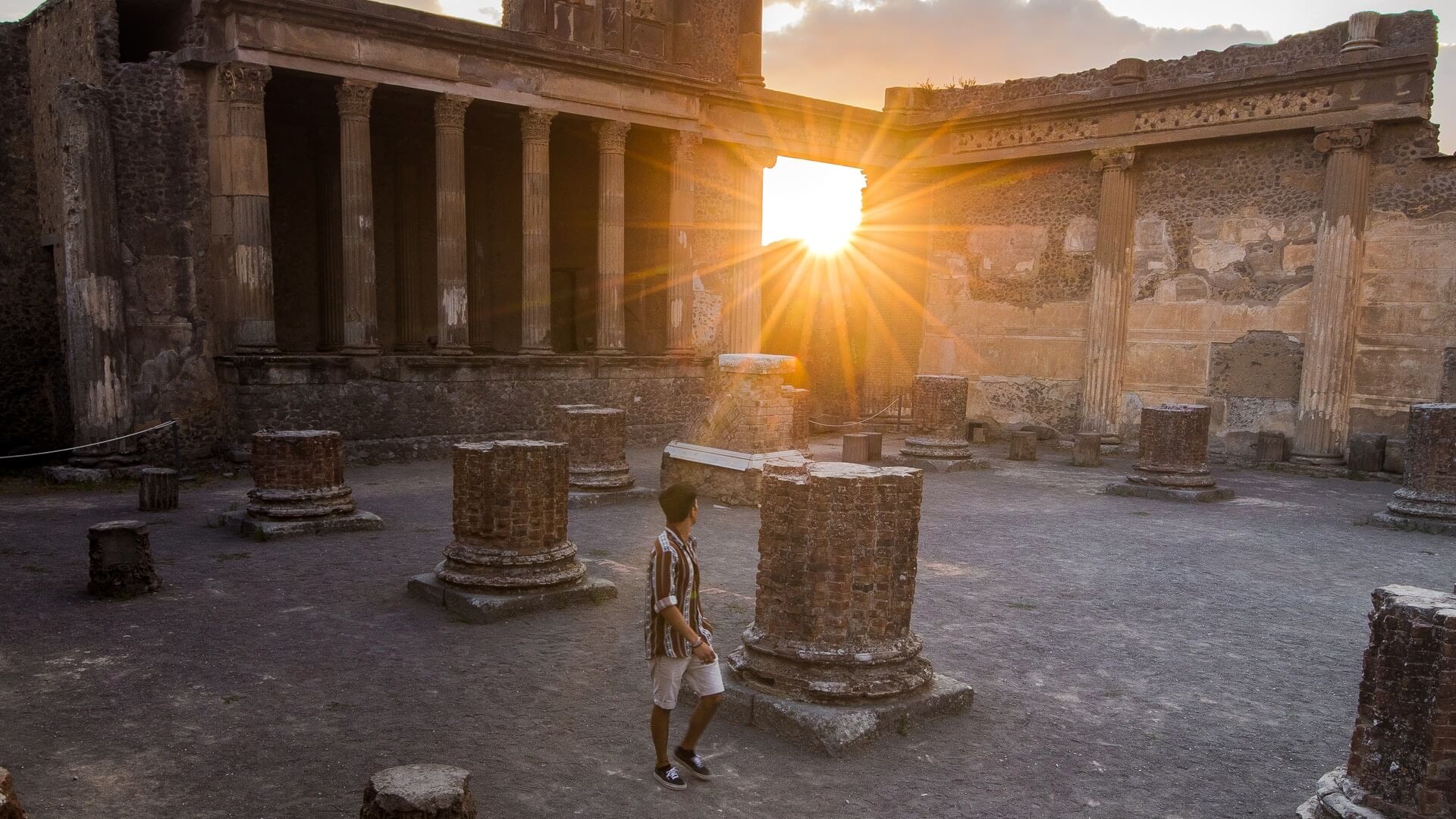 Walks Inside Rome: tours made especially for you!
Walks Inside Rome has been operating as a travel and guided tours agency since 1999.
Based in Rome, our team of guides are endowed with a contagious passion for the cultural heritage of our Italian cities. Experts in their fields, with their help you may visit the most absorbing sites and uncover the stories that have changed the world.
We strive to provide our clients with the highest quality tour guide services in art, history, food and fun across Italy's most spectacular destinations.
Ready to discover Italy? We are open 7 days a week. Contact us to for any questions and for more information about our tours.
You can also fill out the form on our website, send us an email, call us or chat with us on WhatsApp.
We look forward to welcoming you soon to Rome!