About Rome

For More Information

(0039) 338 7791615
Mon - Sat / 08:30 AM - 8:30 PM
Why Choose It?
Tailor your tour to include exactly what you want.
Nourish yourself with knowledge about Naples and the South.
Immerse yourself in Naples' unique traditions - from its streetfood to its historic sites.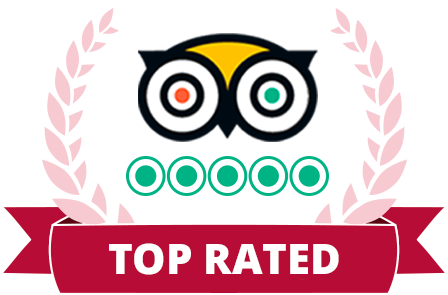 Tour Description
Naples is truly a city like no other. The Campanian capital is an archaeological layer-cake of mixed Mediterranean cultures: Greeks, Romans, Spaniards, Normans, and Italians being just a few of the people that helped shape the modern city. Naples boasts a completely unique atmosphere which you will exprience with your local guide. It exhibits some of Italy's most colorful, and at times decrepit architecture, unrivalled pizza and seafood, and famously friendly and welcoming inhabitants.
Everyone who visits Italy has to see Naples at least once. We're here to make sure that you can do just that. Leading your private Naples tour is our local, expert guide, who will share with you the very best of her city. What's more, because this is a private tour we'll tailor it according to your wishes. Meaning you get to explore Naples and the surrounding area exactly the way you want.
Experience Naples: a city like no other
Fall under Naples' spell as you discover this enchanting city. Start your day in the historic center, where the streets are narrow and the apartments lining them as tall as they are ancient. Sample some exquisite Neapolitan street food, like rum-soaked babà to go with your coffee or a cuoppo napoletano (deep fried fish and vegetables wrapped in paper).
Your guide will nourish you with knowledge of Naples' beloved folkloristic traditions while taking you around the cities most celebrated monuments and panoramic views. Take a moment to appreciate the pink, blues, and yellows of Naples' historical palazzos, which overlook the sparkling blue Mediterranean, the bay of Naples and the mighty Vesuvius. Spend some time marvelling at the 13th century Castel Nuovo just down by the bay.
Explore the extraordinary Archaeological Museum of Naples
The Archaeological Museum of Naples houses some of the most extraordinary antiques in the world. Its collection includes sculptures owned by the Farnese family, treasures of Herculaneum and Pompeii and an unparalleled set of frescoes and mosaics.
We'll encounter all its most remarkable treasures, including the Farnese Hercules taken from the Baths of Caracalla in Rome and stunning ancient statues that seem like they were sculpted just yesterday. Visit the museums famous 'Gabinetto Segreto', Secret Cabinet, a documentation of erotic art from Pompeii.
Discover the city beneath the streets
No visit to Naples would be complete without discovering the secrets of subterranean Naples. Naples is lasagna-like in its layers, built upon and developed over the course of nearly 3,000 years.
Descending beneath one of its ancient churches, you'll be treated to an immersive tour of three of the city's historic layers. The first is medieval; the second Roman, and the third the city's millennia-old Greek level.
Visit the city's stunning chuches and collections
Naples has an incredible wealth of treasures, but few are quite as beautiful as the Veiled Christ of the Chapel of Sansevero. This eighteenth-century work is a true masterpiece – an eerily lifelike work that perfectly captures the pity and pathos of Christ's suffering. Lay your eyes upon it and nourish yourself with the knowledge of your expert local guide.
Your Naples Custom Tour can be crafted to include exactly what you want. Get in touch with us today and we can shape you an experience to last a lifetime around Naples and the South.
View More
Itinerary:

Archaeological Museum of Naples

Included:

Wheelchair accessible:

No.

Meeting Point:

Hotel
excellent guides
Our guides are fluent in English and have a contagious passion for the inspiring cultural heritage of our Italian cities. Experts in their fields, they will immerse you in the hidden histories and intriguing lives of history's great protagonists. So much to see, so easy to miss out: with the help of our guides, visit the most absorbing sites and uncover the stories that have changed the world. Don't miss this fascinating journey!