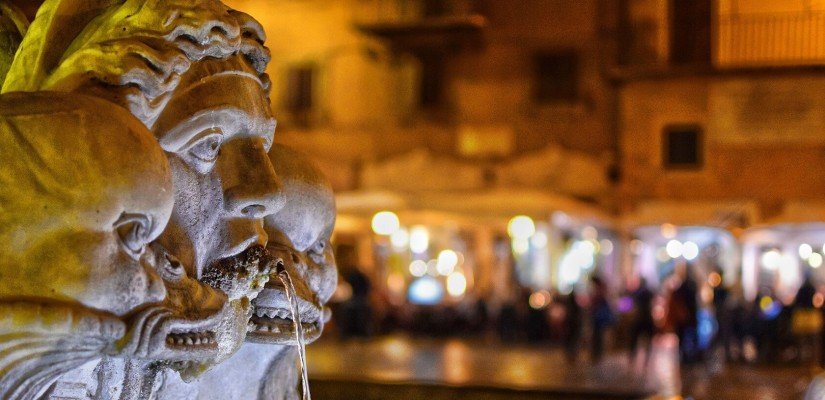 Winter in Rome (5 things to do)
Winter in Rome is truly magical. Free from the oppressive heat of the summer months, the Eternal City takes on a new lease of life. As the sun sets ever earlier, Christmas lights illuminate the city. Christmas markets pop up around the city's main piazzas, and Roman menus become infused with winter warming specialties.
Every year, the Eternal City evolves to take on a new festive facade, and 2021 is no different. We at Walks Inside Rome have written this post to help inspire you for things to do in Rome this winter. We'll share some suggestions that take you off the beaten path, helping you discover the truly unmissable highlights of the city we proudly call home.
Gorge yourself into hibernation in Testaccio
Situated just south of the city center, not far from the Circus Maximus, Testaccio is Rome's most authentic foodie neighborhood. Unlike the slightly more touristic area of Trastevere across the river, Testaccio is still thoroughly Roman at heart. Locals love it for the food, which is unarguably among the best in the city, and at the weekends students flock here for its trendy, reasonable bars.
Winter is the best time to try out Testaccio's culinary delights. Ristorante Da Felice serves up what many consider the best cacio e pepe in the city, while at nearby Flavio al Velavevodetto you'll find a spaghetti alla carbonara that'll make you want to pack up and move to Italy for good.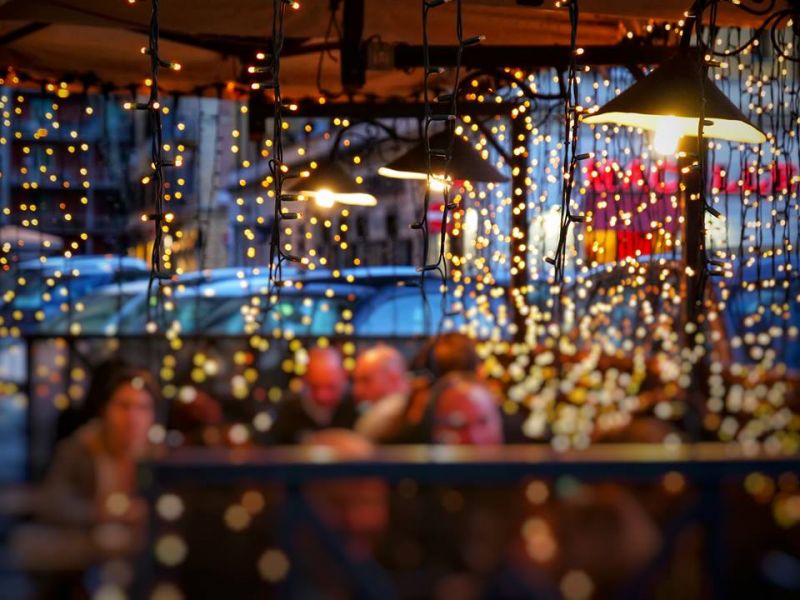 You'll also find a cornucopia of culinary delights at Testaccio Market, open every morning and early afternoon from Monday to Saturday. Afterwards, what better way to soak in the unique atmosphere of winter in Rome than by getting an aperitivo near Piazza Testaccio. Check out Oasi della Birra (the 'Oasis of Beer') for a fantastic selection of wines, beers (obviously!) and an awesome aperitivo.
→ Join us on our Testaccio food tour
Take advantage of the lack of crowds during winter in Rome
Tis' the season free from folle  – fa, la, la, la, la, la, la, la, la. Folle means crowds in Italian, and yes – even in 2021 Rome's historic center can get pretty packed (not to mention the fact that people in Michelin-man style puffer jackets take up roughly double the space of non-padded pedestrians).
What better way to take advantage of this special time of year than by visiting one of Rome's main attractions and having it practically to yourself. You might think that being outside around the Colosseum would be chilly, but temperatures never drop too low. On a nice day, you can expect bright blue skies and highs of around 60°F – just perfect for exploring the wonders of ancient Rome.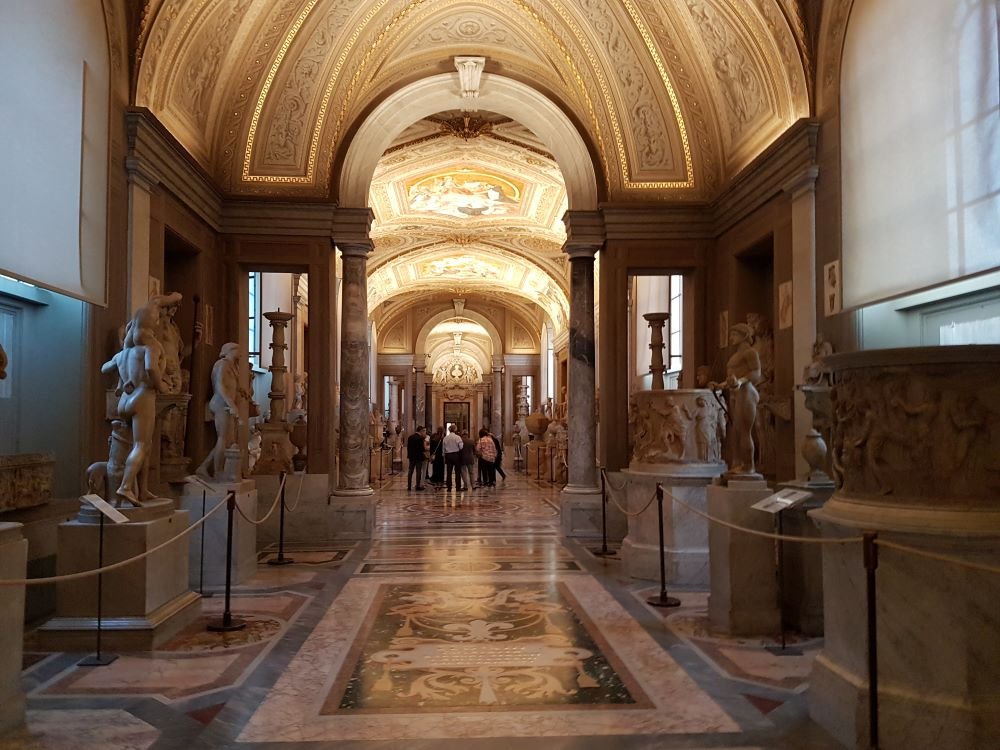 And then there's the Vatican. During the summer months you can hardly move for the crowds of tourists that throng its halls. Seeing the Sistine Chapel is like being crammed in a tin of sardines (unless you guarantee early entry before the Vatican officially opens). Fortunately, the same can't be said for winter. Meaning you can enjoy an early morning complete tour of the Vatican in peace and quiet and at your own pace.
→ Experience a complete tour of the Vatican on our Early Morning Vatican tour
Try out some typical winter food
Few smells are as enticing as the waft of roasting chestnuts. Visit squares like Campo de' Fiori or Piazza Navona and this is exactly what will greet you. Among their bustling Christmas markets, you'll find such seasonal specialities as struffoli, panettone and torrone, a delicious nutty nougat sure to revolutionize your life. So wrap up warm and take to the streets to explore the seasonal street food of the Eternal City!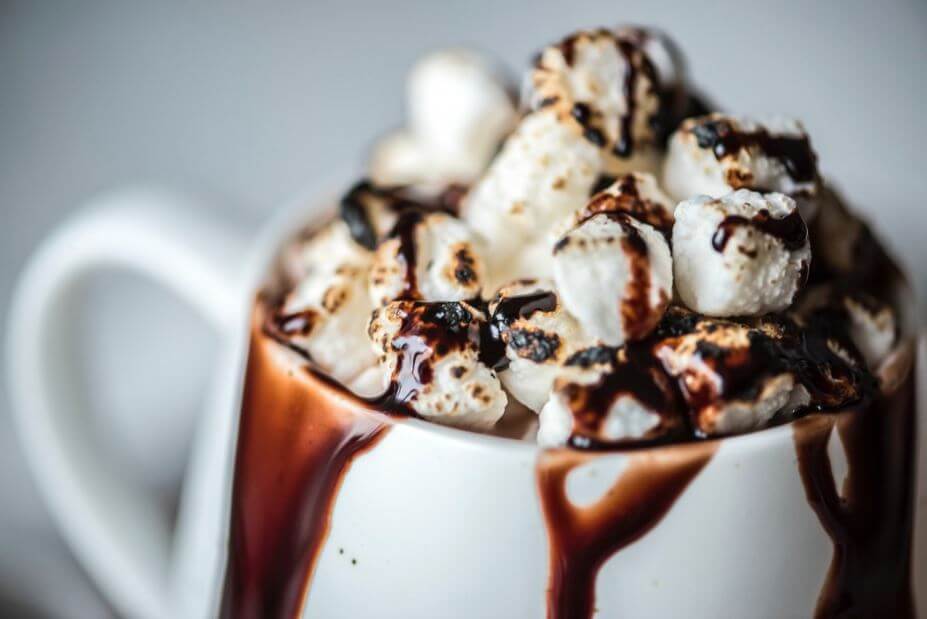 Another great thing about Rome in winter is that food and drink that would be inconceivable to consume around summer become instantly more appealing. Take cioccolata calda (hot chocolate), for example. This is nothing like the drinking chocolate we're used to with cocoa powder and milk but thick, gooey melted chocolate: essentially a meal in itself. You can find it all over, but our favorite place to go is the cafe in Chiosco del Bramante – a stunning 16th-century building embodying the best of the Roman Renaissance.
→ Warm up your taste buds on our Winter Festive Food tour
Go shopping on Rome's high-street: Via del Corso
Free from the crowds that flood the center the rest of the year, Via del Corso is a visual pleasure around Christmas. The ancient consular road is beautifully illuminated by the festive lights overhead. Locals duck into its shops and cafes on their way back home from work. And, as always in Rome, ancient monuments like the many triumphal columns spring up to surprise you around every city-center corner.

Check out the seasonal offerings at Galleria Alberto Sordi, a Mecca of Italian labels, enjoy a passeggiata (evening stroll) along the Via dei Condotti. Leading straight down from the Spanish Steps, this street is Rome's answer to London's Bond Street. Here you'll find all the big names of Italian fashion from Valentino to Fendi – perfect for some seasonal indulgence.
→ Follow this all up with a fashion tour in Rome
Enjoy the festive fun around Villa Borghese
The emperor Augustus once boasted he'd found Rome a city of brick and left it a city of marble. But Rome is also a remarkably green city, populated by numerous parks once belonging to its nobility. None rival the great outdoors of Villa Borghese, which combines English-style gardens, quaint and sweeping views over the city from the Pincian Terrace.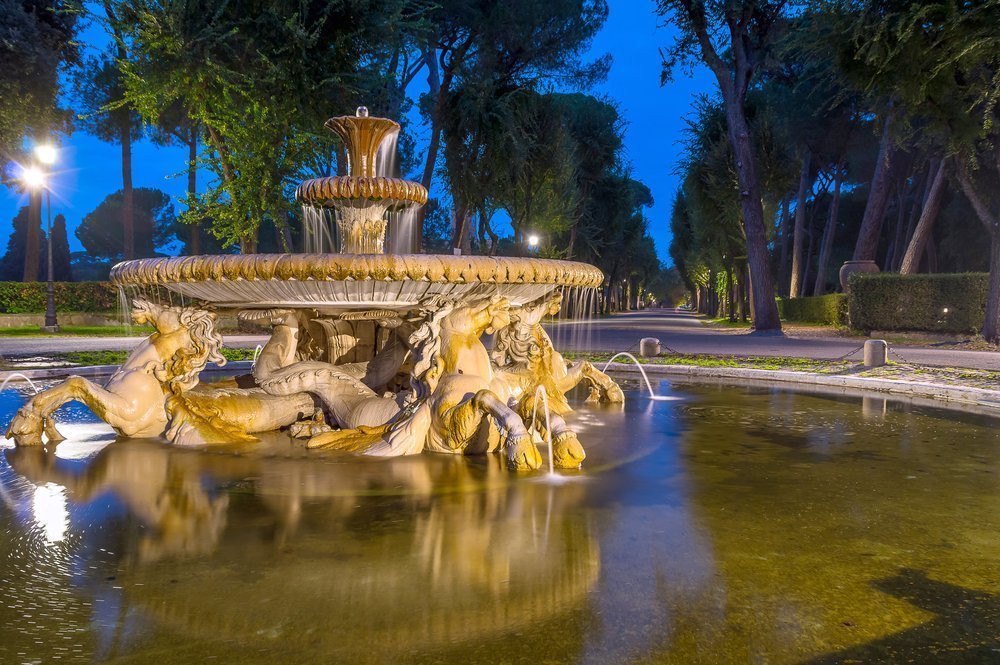 The area around Villa Borghese also offers a wealth of things to do with the family. Its zoological gardens and Rome's Biopark are by far the most popular, and during the winter months they're pleasantly peaceful for a relaxing morning or afternoon. For your cultural fix, the highlight without a doubt is  Galleria Borghese. Here, you'll find a remarkable collection of sculptures by Bernini as well as works by Titian, Raphael and Caravaggio.
→ Follow this all up with a Borghese Gallery tour