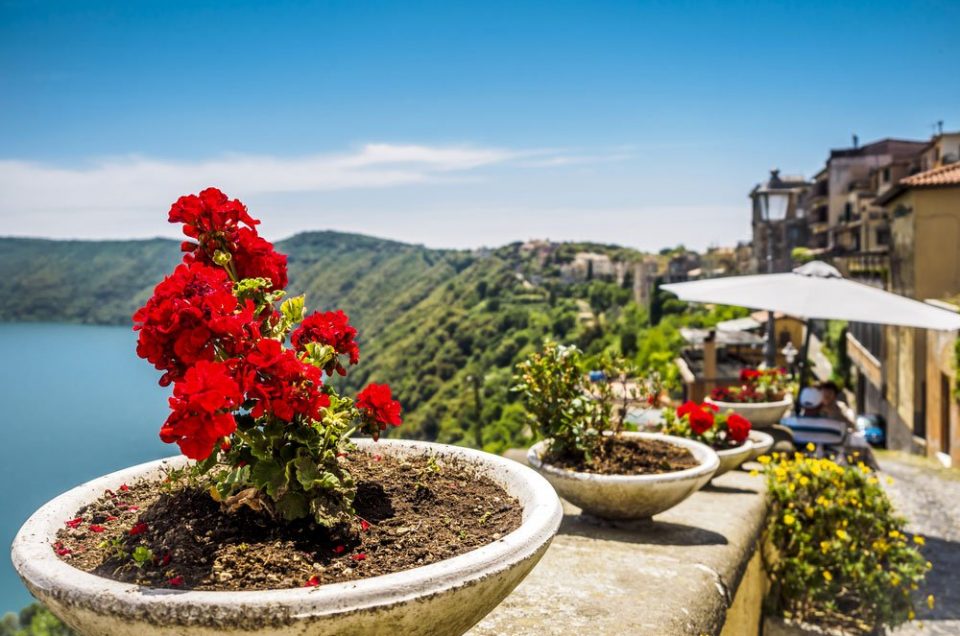 The past two years have brought some changes in the way we organise our tours – with fewer group activities around the Eternal City and more cultural and culinary trips from Rome. Walks Inside Rome is based in the historic centre of the Italian capital, but our specialism extends beyond the city of Rome itself. This blog post takes you through a range of exciting experiences we'll be offering this summer, both in the environs of Rome and further afield.
Taking you off the beaten path to discover an authentic side of Italy. 
The Pope's Summer Residence at Castel Gandolfo
Situated in the hills surrounding the shimmering waters of Lake Albano, the Pope's summer residence at Castel Gandolfo offers our favourite day trip from Rome. Its lush, landscaped gardens, richly furnished papal palace, and 25 hectares of farmland ripe with fresh produce provide all the divine inspiration imaginable away from the hustle and bustle of the Italian capital. What's more, in 2014 Pope Francis opened the Apostolic Palace to the public, meaning the Pope's private apartments are open and waiting for you to explore.
Walks Inside Rome offers a unique experience, combining a tour of the papal palace and its gardens with a hands-on cooking class on the papal farm. Our day trip to Castel Gandolfo offers you the unique opportunity to perfect the art of Italian cooking, drawing on recipes refined over generations, and using organic ingredients enjoyed by the Pope himself!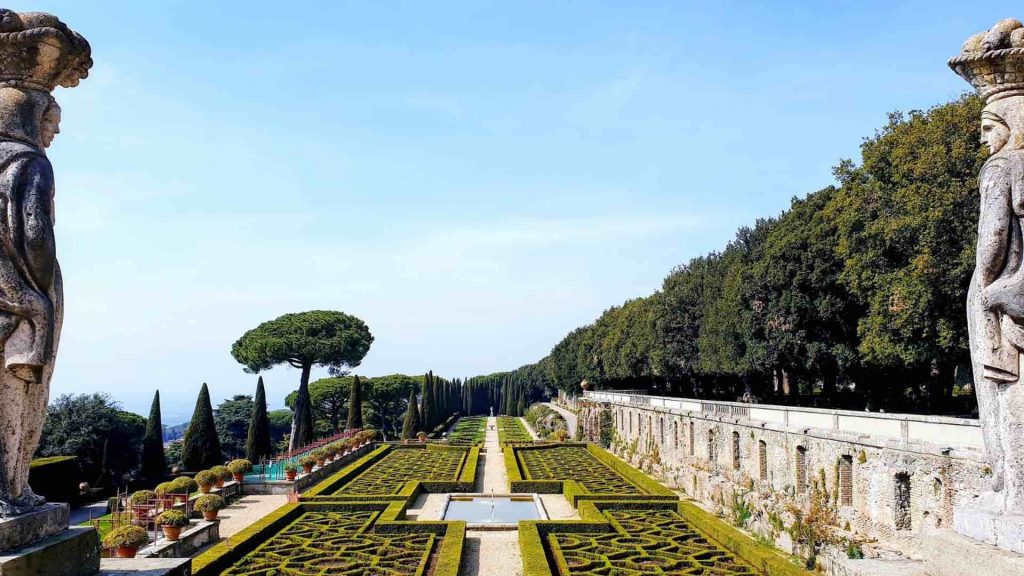 → Book our Day Trip to the Pope's Summer Residence
Cappellacci del prete is recipe you might prepare. Meaning 'priests' hats' in Italian (you'll see why from their shape!), this packed pasta consists of hand-rolled ravioli stuffed with several kinds of local meats and cooked in butter and freshly sourced sage.
Of course no Italian meal would be complete without indulgent dolci, so another classic cooked up here is cannoli. Similar to the Sicilian sweet treat of the same name, these heavenly rolls of joy ooze with ricotta sourced straight from the farm.
And what better way to digest your delicious homemade meal than with a tour of the ancient Barberini Gardens in an eco-friendly vehicle before exploring the village centre of Castel Gandolfo!

The Etruscan Necropolis of Cerveteri
Not many people know about the history of the Etruscans, but this ancient civilization played a fundamental role in the genesis of Rome. Before the rise of Rome, the Etruscans were the true rulers of much of Italy. Ferocious warriors, but also lovers of art, they occupied vast swathes of territory and even furnished Rome with her first kings.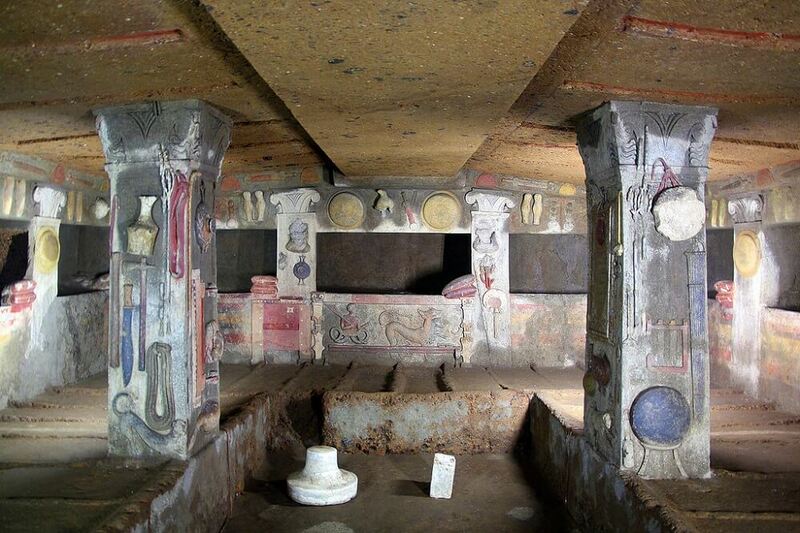 Etruscan traces can be found all over Italy – even in the name of the central region of Tuscany. But few places house such a wealth of Etruscan treasures as Cerveteri, a settlement situated just outside Rome. Its vast necropolis is populated with tombs built to imitate the daily lives of their dead, and thus give a very vivid impression of how these people lived more than 2,000 years ago.
This UNESCO world heritage site spans a staggering 400 hectares of tumulus-type tombs dating as far back as the 9th century BC. It's a delight to explore on one of your trips from Rome, and if you visit around June or July you're guaranteed to have it practically to yourself.
So next time you're in Rome, unleash your inner Indiana Jones and come and explore Cerveteri!
→ Book your Day Trip to Cerveteri
Roam Hadrian's Villa in the hillside town of Tivoli 
Calling Hadrian's nearly 2,000-year-old residence a villa is a little disingenuous.
The sprawling 300-acre ruins of this imperial palace (Villa Adriana) are lined with groves of olive trees and sprightly ponds. Statue-lined fountains spring up between the ruins, and the remains of bath-houses, reception halls, temples and – of course – Bacchic orgy areas paint a picture of the excesses of imperial life. Indeed, the natural-yet-vivacious quality of these ruins mirrors the quality of the villa during the 2nd century AD when it was sprawling with people: workers, shops, students, teachers–a small countryside city.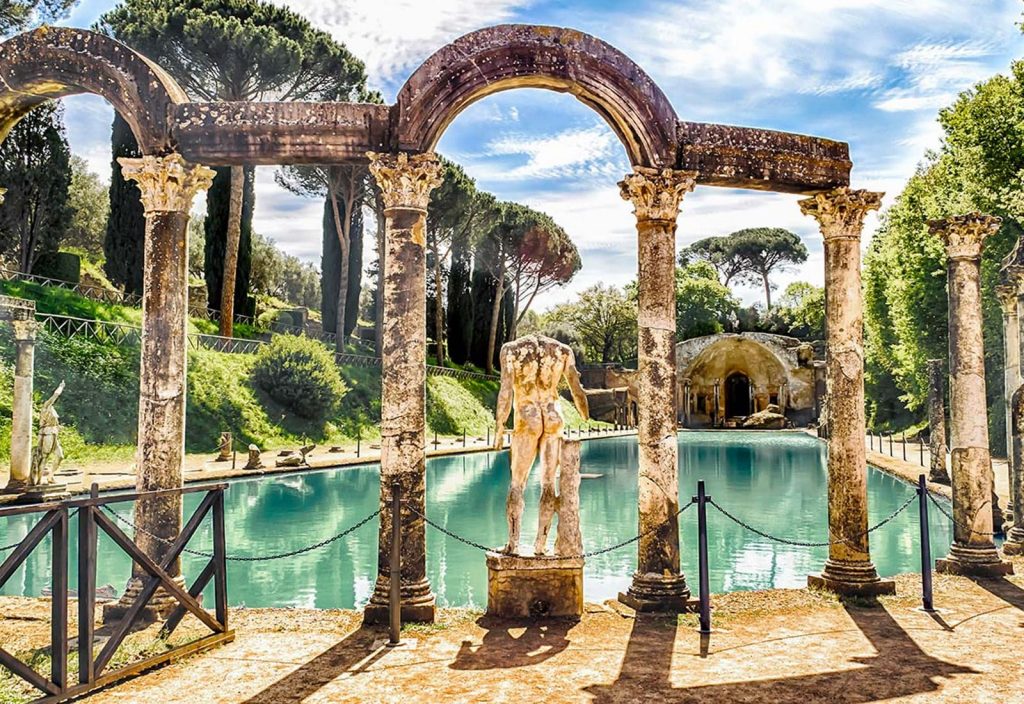 Visit Villa Adriana with a private, expert guide, and the ruins of this ancient villa become an interactive historical theme park.
Explore every corner of this impressively expansive estate and experience what life was like for emperor Hadrian, his lover Antonious, and the common folk who lived and worked here first-hand.
Lose yourself in wonder at Villa D'Este's flowing fountains
From the outside, Villa d'Este looks like any other small medieval castle. But as with so many things, "it's what's on the inside that counts". Tucked around a corner in the center of Tivoli lies Villa d'Este. Once your guide leads you through its renaissance doors, a world of wonder and baffling beauty unfolds before your eyes. The villa itself is stunning – adorned with frescoes, artworks, and ceilings which in any other gallery would themselves be the main attractions. 
Step outside, into the famous gardens of Villa D'Este, however, and you'll be greeted by a visual symphony of lush foliage, stunning statues and tumbling fountains. 
While the gardens of Villa d'Este are a beauty in and of themselves, the true wonder is the fountains. The blend of artistry and engineering that manifests itself in these 16th-century hydraulic fountains is truly a sight to behold. The villa even opens itself for evening viewers during the summer months, allowing spectators to view the spectacular gardens and fountains in the warmth of twilight or moonlight.
→ Book your Day Trip to Villa D'Este
Trips from Rome to other regions
Because Rome's region of Lazio is centrally situated, visitors here are perfectly placed to visit other nearby provinces. Here's a shortlist of our top recommended trips from Rome to some of the must-see highlights of the Bel Paese:
Florence

: We offer a wide range of day trips from Rome to Florence, immersing you in the immense cultural patrimony of the Cradle of the Renaissance. As well as tours of the Accademia and Uffizi Galleries (two of the world's most impressive collections of Renaissance art), we will be bringing you tailored experiences giving you a more intimate insight into Florentine life. Food tours, artisan tours, and sensory experiences in a medieval perfumery are just some of the tours to watch out for in 2022!

Pompeii and the Amalfi Coast

: Visiting Pompeii – a city frozen in time by the eruption of Vesuvius in 79 CE – is a truly unforgettable experience. Easily reachable by car from the regional capital of Naples, Pompeii is an archaeological treasure trove of tangible ancient history, giving you the most intimate experience of how Roman life was 2,000 years ago.

Venice: The City of Canals is a must-visit on any trip to Italy. Its distance from Rome means an overnight stay is advisable (don't worry – we can organise your accommodation if you contact us), but a couple of days in Venice can be as nourishing for the mind as it is for the stomach! Orientation tours, boat trips to the islands of Murano and Burano, and down the Grand Canal are all worthwhile, but our offer for next year dives deeper into Venetian culture – offering mask-making and chocolate tasting workshops and kid-friendly courses where you learn to ride your own gondola!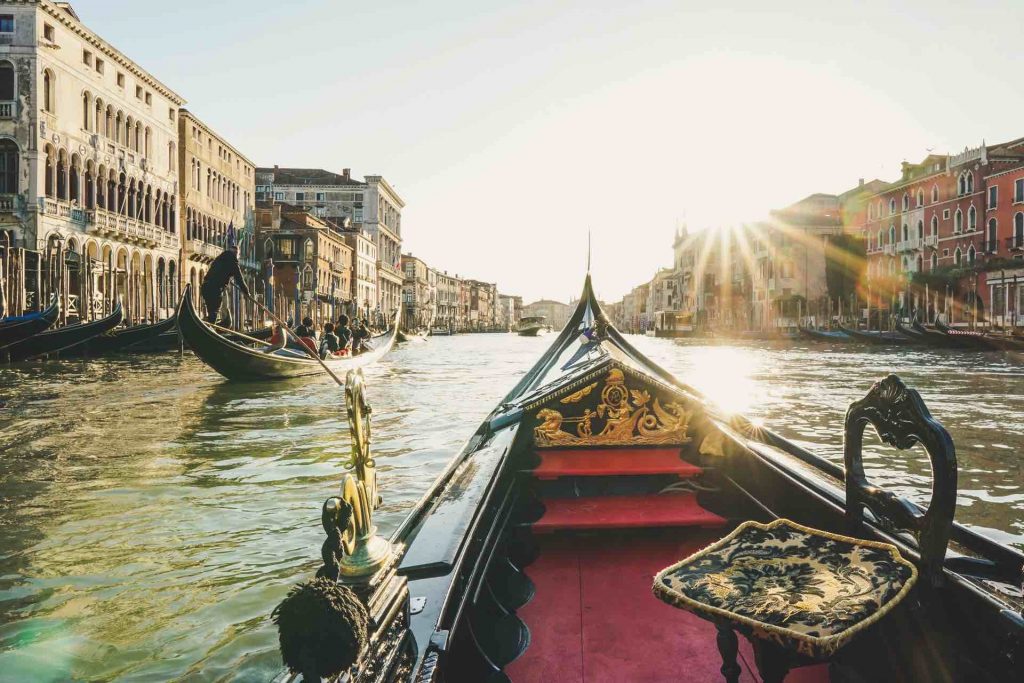 Contact Us to book your day trips from Rome
All our private tours are fully customizable, meaning you can add and combine whatever you want to shape your experience. Contact us to start customizing a tour program for you and your family, both in Rome and in other wonderful destinations across Italy.
If you have any questions or need any more information about our services, fill out the form on our website, send us an email, call us or chat with us on WhatsApp.
We look forward to meeting you soon so we can start exploring Italy together!