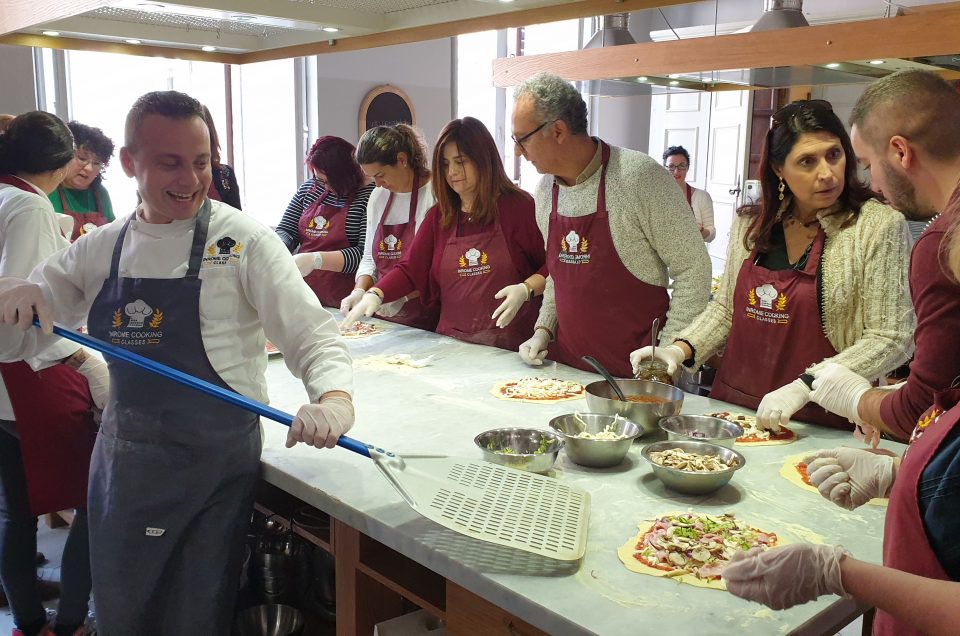 Food, a symbol of a people's cultural identity
Meeting the inhabitants of a city and sharing a moment with them to understand and appreciate their customs and traditions is the best way to travel. If you are on holiday in Rome you have the opportunity to experience the city to the fullest through its citizens. Feel Roman for a day, share with locals what they like, their habits, their way of doing things, their vision of the city, and discover what you would otherwise never have seen. There is nothing better than its food to get to know a people. Do you particularly appreciate Italian food and want to learn how to cook its typical dishes? Take one of the best cooking classes in Rome by Walks Inside Rome, it will be an unforgettable experience!
The best way to discover the secrets of Italian culinary tradition
Traditional Italian cuisine is highly regarded around the world for its variety of dishes with very different tastes and aromas. It is based on centuries of tradition and reflects the diversity of peoples, geography, and climates. It is full of splendid unique pasta dishes accompanied by sauces, vegetables, legumes, and all those ingredients that bring back to the roots of local traditions whilst also offering innumerable varieties of meat, fish, and cheeses.
A cooking class in Rome is the best way to discover the secrets of Italian culinary tradition. Here you will learn to prepare traditional dishes using fresh seasonal and natural products (appetizers, pasta, meat, fish, vegetables, pizza, desserts…). Thanks to this novel experience you will return from your stay in the Eternal City not as a simple tourist, but as a true traveler immersed in authentic Roman culture.
Taking a cooking class means getting under the skin of a country through its anecdotes that change every time you visit a place. It is a unique experience and we have specially selected for you the best cooking courses in Rome, for beginners or professionals who want to improve their cooking skills. All of them can be combined and customized to perfectly suit your needs and interests.
Cook and enjoy your meal in a relaxed, friendly atmosphere
Eating well is not enough. Knowing a dish, knowing what it is made of, and how it is made immediately makes you want to try to cook it.
So come and learn to make the perfect pizza from scratch or refreshingly sweet gelato and typical Italian biscotti (a small group cooking class perfect for kids) with only fresh ingredients; find out how to prepare the characteristic Italian dessert Tiramisù and hand-made fresh pasta (or simply how to cook and season it with the best Roman sauces known all over the world) with a professional chef-instructor. Juggling the kitchen has never been so fun!
And after cooking? Relax and enjoy the meal you have prepared accompanied by a selection of good wines in a friendly and convivial atmosphere that will leave you eager to return to Rome! In addition, at the end of the lesson we will provide you with the recipes of the dishes you have learned so that you can recreate them at home to your liking.
Learning Italian traditional cuisine with Walks Inside Rome
Walks Inside Rome is an agency of travel and guided tours which has been operating in Rome since 1999 in order to provide clients with the highest quality tour guide services in art, history, archaeology, food and wine, and fun in Rome and across Italy's most spectacular destinations.
We bring passion to our clients through our cooking classes. Our lessons are fun and exciting experiences held by professional chefs in sleek and stylish apartments in Rome's center:
a school is located in a 17th-century palazzo around the corner from Piazza Navona;
the other school is a stone's throw from the Pantheon;
a truly unique cooking experience is on the pope's personal estate, located in the surrounding Roman hills in the stunning medieval town of Castel Gandolfo.
Contact Us!
We are open 7 days a week. Contact us with any further information about our tours and experiences. You can call us, fill out the form on our website, send us an email, or chat with us on WhatsApp.
So what are you waiting for? Choose one of our best cooking classes in Rome when you stay here. To meet all your needs, consult our site and choose the one that's right for you. We look forward to meeting you soon so we can start exploring Italy together!