Request Your Tour

About Rome

For More Information

(0039) 338 7791615
Mon - Sat / 08:30 AM - 8:30 PM
Why Choose It?
Step into the serene splendour of the Sistine Chapel.
Journey back through time among the grandeur of the Forum and Colosseum.
Return home a master chef after our Roman cooking class.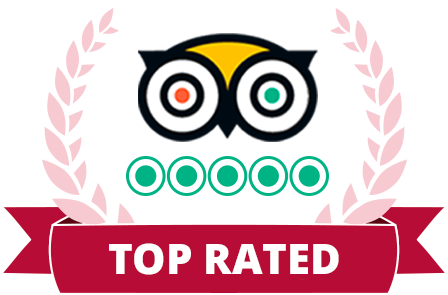 Tour Description
Bask in Rome's wonders on a full-day tour of its most impressive sites, culminating with the meal you create in your cooking class! This family-friendly excursion is the ideal way to explore the city, condensing its immense collection of ruins, art, and culture into one day.
Skip the Vatican's long lines with our coveted VIP access. Inside, we'll take you through the highlights of the vast collection of its paintings, sculptures, and artifacts. Marvel at Michelangelo's stunning Sistine Chapel, with its incredible detail and naturalistic figures. Process through the most powerful Christian church in the world, Saint Peter's Basilica, and admire Bernini's "Baldachin", Michelangelo's "Pieta", and gorgeous mosaics.
Venture through Ancient Rome with a tour of the Colosseum, the world's most iconic and ancient amphitheater. Experience a picturesque view of the Roman Forum, the epicenter of ancient Roman life, and the chariot-racing track, the Circus Maximus, from atop the Palatine.
Take part in a hands-on cooking class at our sleekly furnished kitchen in a 17th-century palazzo. Within a stone's throw of Piazza Navona, you'll be cooking up a storm as you make your own fresh pasta or pizza, with some gelato or tiramisu to finish. All with the attentive help and guidance of our expert chefs.
Enjoy a immersive day in Rome, exploring all the city has to offer. From art to ruins, topped with an authentic Italian meal, your day will end with stories to tell and a full stomach!
Itinerary:

Vatican Museums highlights

Included:

Skip-the-line entrance

Licensed tour guide

Transfers between the sites

Wheelchair accessible:

No

Meeting Point:

In front of the metro station Colosseo
excellent guides
Our guides are fluent in English and have a contagious passion for the inspiring cultural heritage of our Italian cities. Experts in their fields, they will immerse you in the hidden histories and intriguing lives of history's great protagonists. So much to see, so easy to miss out: with the help of our guides, visit the most absorbing sites and uncover the stories that have changed the world. Don't miss this fascinating journey!