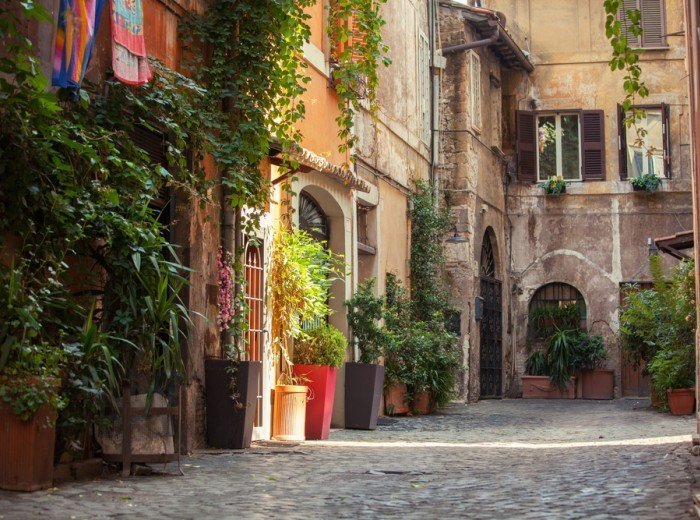 While Rome certainly has its own character, the Eternal City is still very much the sum of all its parts. Each of its dozen or so districts contributes its own unique quirks, from inventive dishes to eye-catching architecture.
Read on to learn more about a few of Rome's most beautiful neighborhoods.
Trastevere
Trastevere is the most quintessentially medieval of Rome's historic neighborhoods. Narrow alleys, cobbled streets, and quaint places to eat make this a charming district that combines ancient tradition with contemporary vibrancy.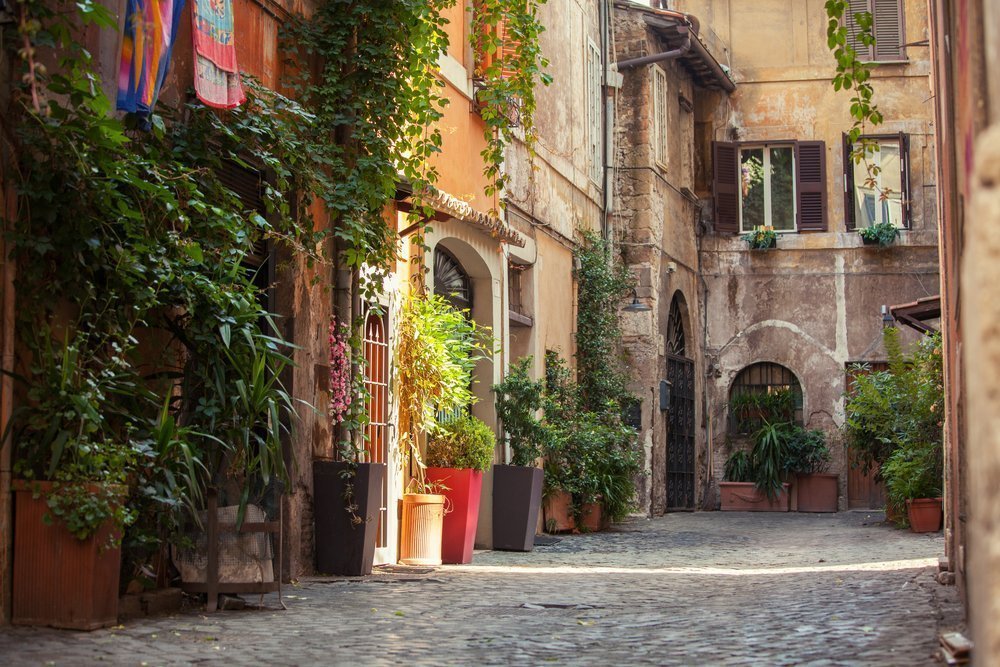 Originally cut off from the ancient city of Rome, Trastevere has established its own culture and architecture since the days of ancient Rome. In the Middle Ages, when the streets of Trastevere began to become more popular, the area's distinct narrow streets were built, and can still be seen today.
Every night, the area is awash with locals who congregate around one of its many squares to chill with friends over an aperitivo. On the weekends it's always bustling with crowds of Rome's young and beautiful thronging its winding streets and contributing to the famous movida romana (Roman nightlife).
Here are some of our tours that walk you around Trastevere:
→ Click here to read our attraction page for Trastevere
Rione Monti
Built atop the sprawling suburra – working-class district – of ancient Rome, Monti combines an air of young, artisanal innovation and old Roman tradition. The neighborhood is sandwiched between Piazza Navona and the Colosseum and offers a local alternative to the notoriously touristy spots it borders.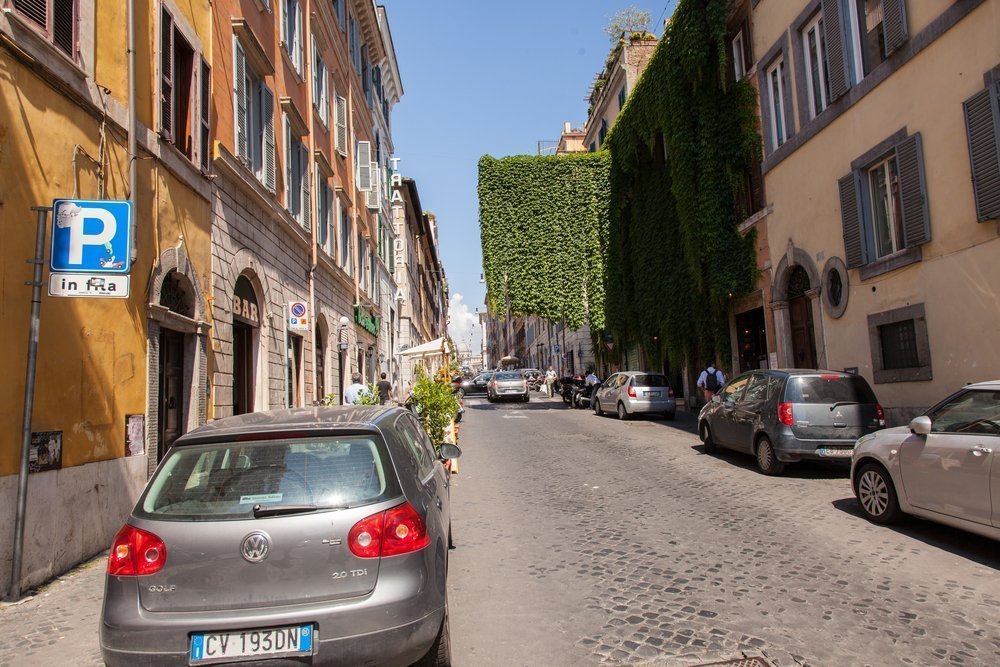 In antiquity this area of the suburra was violent and grimy – the underbelly of imperial Rome. Mussolini's construction of the grandiose Via dei Fori Imperiali, which runs alongside the Roman Forum, in the 1930s injected a new lease of life into Monti as a hangout for artisans.
Today its most popular hangout spot is Piazza della Madonna dei Monti, which is always good for people-watching from the fountain or one of its quaint cafes. But wander down any of its cobbled streets and you can find a perfect blend of trendy bars and traditional trattorie.
Jewish Ghetto
Rome's Jewish Ghetto is one of the oldest neighborhoods in the city. We hear of Jewish settlement in Rome from as early as 150 BC. In antiquity, however, they weren't separated from the rest of Rome's citizens.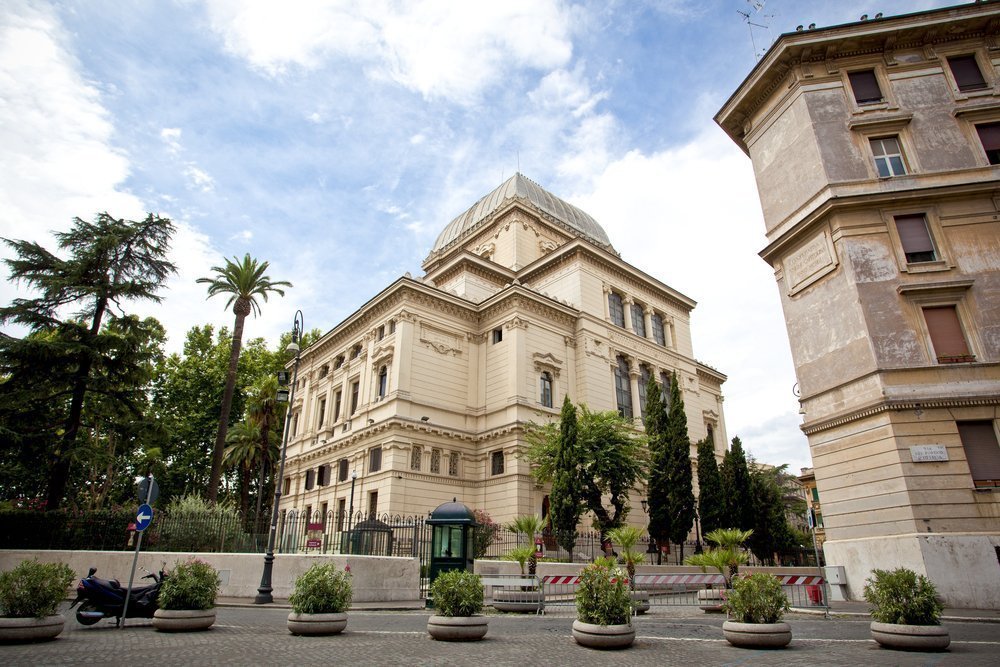 The Jewish Ghetto you see before you today came about in the mid-16th century when the papacy passed an edict separating Rome's Jewish community from its predominantly Catholic citizenry. Hemmed-in and uncomfortable, the area they chose was prone to frequent flooding from the Tiber.
Now, the Jewish Ghetto has become a thriving cultural and culinary hotspot – home to la cucina ebraica, Rome's famous Jewish cuisine and the site of several ancient monuments including the Portico of Octavia and the Theater of Marcellus.
Here are some of our Jewish Rome tours that walk you around the Jewish Ghetto:
→ Click here to read our attraction page for the Jewish Ghetto
Testaccio
Now the beating heart of Rome's culinary and nightlife scene, Testaccio was for most of its long history the city's earthy working-class district.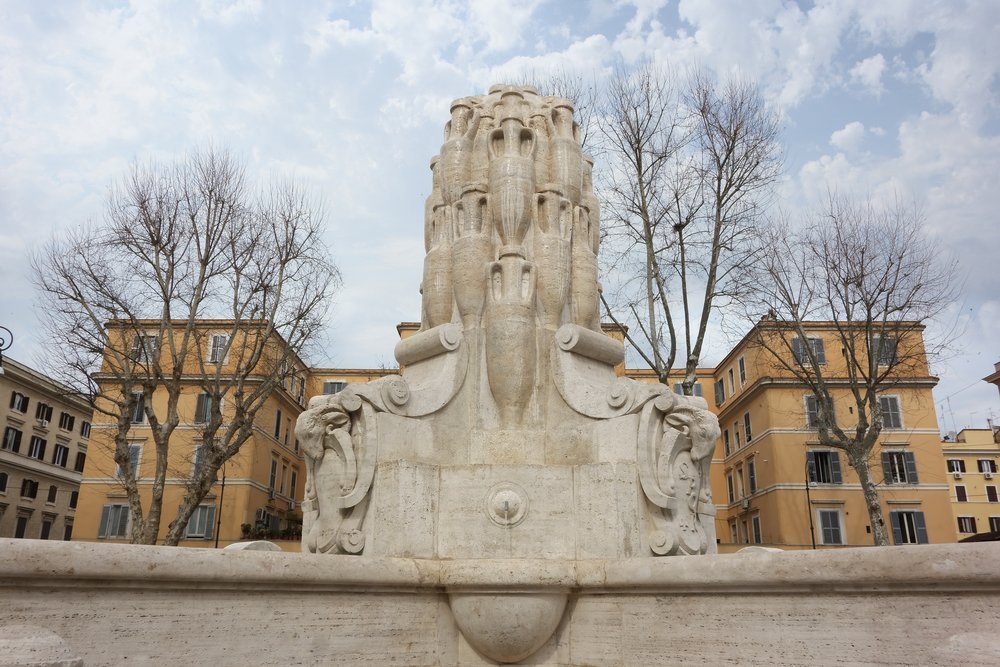 Situated on the east side of the Tiber, Testaccio was home to Rome's Emporium (port) where goods arrived from all across the Roman Empire. Dock and warehouse workers living here and on the Aventine Hill built up the area around Testaccio and its famous Monte Testaccio – a former dumpsite and now a manmade hill consisting of deposited shards of amphora jars.
Today, Testaccio is home to a lively community with many popular restaurants recommended by locals and tourists alike. From its vibrant street art to the bustling Testaccio Market, there is always something to do in Testaccio.
Here are some of our tours that walk you around Testaccio:
→ Click here to read our attraction page for Testaccio
Coppedè District
The Art Nouveau Coppedè District is a small area consisting of only 18 buildings and 27 villas, located just north of Rome's city center. Although it is small in size, the Coppedè District's has left a distinct architectural mark on the city of Rome.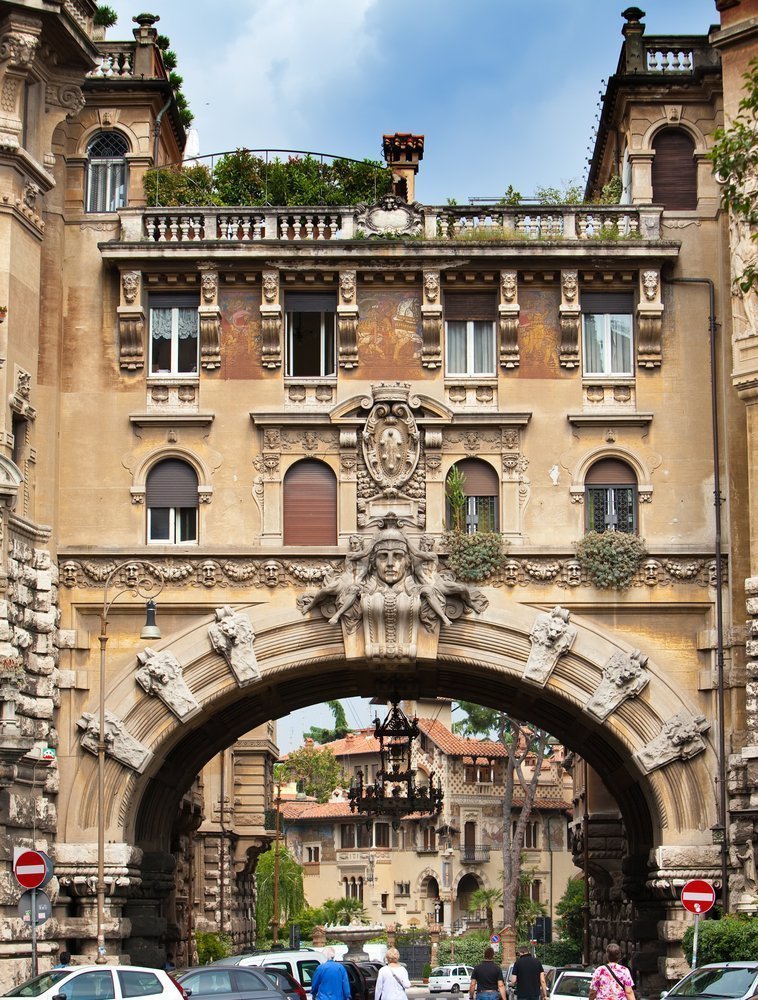 This district's unique architectural touches were designed by only one person, Gino Coppedè, which is where the district gets its name. Between 1913 and 1927, Coppedè designed all of the district's buildings, taking inspiration from ancient Greek, Baroque, Medieval, neoclassical, and Gothic styles. Because of these various sources of inspiration, Coppedè was able to create a distinct neighborhood filled with curved lines and detailed artwork that is unlike any other place in Rome.
Today, the small Coppedè district does not have any restaurants within the area, but it continues to be a feast for the eyes for any visitor to this district. Some of this area's highlights include the eye-catching wrought iron chandelier suspended above the Via Tagliamento and the Fontana delle Rane (Fountain of the Frogs) at the center of Piazza Mincio and in the heart of the Coppedè district.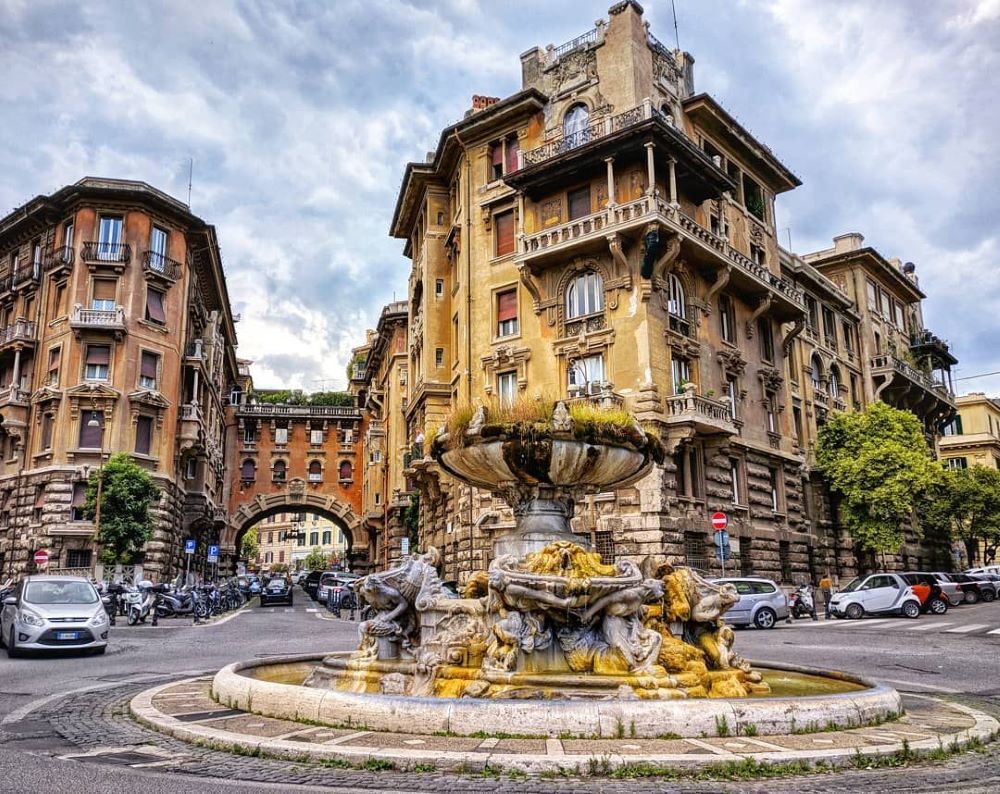 Visit this unique district in Rome with our exclusive My Rome Tour.