Request Your Tour

About Rome

For More Information

(0039) 338 7791615
Mon - Sat / 08:30 AM - 8:30 PM
Start Time
11:00 am / 5:00 pm
Why Choose It?
Meander Rome's medieval streets as you taste your way through the area.
Sample sumptuous supplì and real Roman pizza with your foodie guide.
Discover the hidden culinary spots that the locals keep secret.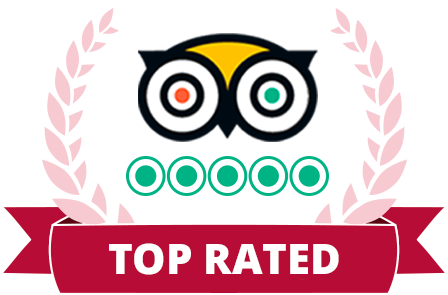 Tour Description
Your private Trastevere food tour introduces you to the vast variety of food and drink the Eternal City has to offer. Sample sumptuous local delicacies including steaming supplì (fried rice balls oozing with creamy mozzarella), bite into Roman baccalà (fried cod – think English fish and chips but so much better) and tuck into some beloved taglio al forno, topped with seasonal hams, vegetables, or cheeses.
All that culinary indulgence can be hard work. Which is why you'll build up an appetite exploring Rome's stunning center with your local guide. The tour's highlight is Trastevere: Rome's most romantic neighborhood. Characterized by its worn cobblestone streets and ivy-coated pastel-colored buildings, it is the most authentic place to try Cucina Romana – typical Roman food – which involves so much more than the usual Italian fare of pizza and pasta.
A gastronomic adventure through the heart of the Eternal City
Guided by a passionate food and wine expert, in this Trastevere food tour you'll discover the most exquisite food Rome has to offer. You'll start the action at Piazza Trilussa. Nestled next to the Tiber, the square is characterized by winding streets that jut from its perimeter and lead into the heart of Trastevere.
After sampling food in several locations, we'll sit and relax for dinner it a romantic trattoria. Only now do we move on to the meal, which traditionally starts with pasta. There'll be a generous selection to choose from, including classics such as Cacio e Pepe, Amatriciana, and the renowned Roman classic – Spaghetti alla Carbonara.
Indulge yourself in sweet treats at the end of the evening
Our foodie guides are all experts in Italian food and wine. Throughout your food odyssey through Trastevere, they'll navigate you through understanding the complexities of Italian culinary culture as you munch your way through the finest food Rome has to offer.
View More
Itinerary:

Various street food shops

Included:

An abundance of food and wine

Traditional sit-down dinner

Local foodie guide

Wheelchair accessible:

Yes

Meeting Point:

Piazza Trilussa, next to the green kiosk
excellent guides
Our guides are fluent in English and have a contagious passion for the inspiring cultural heritage of our Italian cities. Experts in their fields, they will immerse you in the hidden histories and intriguing lives of history's great protagonists. So much to see, so easy to miss out: with the help of our guides, visit the most absorbing sites and uncover the stories that have changed the world. Don't miss this fascinating journey!