Request Your Tour

About Rome

For More Information

(0039) 338 7791615
Mon - Sat / 08:30 AM - 8:30 PM
Why Choose It?
Stroll through an open-air farmers market for fresh ingredients.
Take a hands-on approach to making traditional Italian cuisine.
Enjoy a full lunch comprised of your handmade meal and dessert.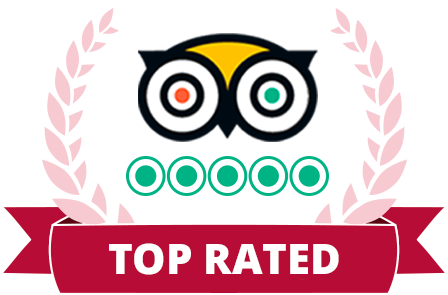 Tour Description
Your culinary journey starts at our cooking school, either at a 17th-century palazzo near Piazza Navona, or at our new location just a few steps from the Pantheon. Upon your arrival, you will be greeted with some fresh antipasti and a glass of prosecco. From here, we'll venture to a nearby open-air market for some fresh produce shopping. Soak up the wonderful atmosphere and locals mingle around you. Your chef will be on hand to introduce you to the market and explain all of its wonderful ingredients.
From here we'll make our way back to the palazzo. Then don your apron, take up your positions, and get ready to get creative as we start with parmigiana. Parmigiana is one of Italy's most beloved dishes. It's a layered dish, oozing creamy, gooey mozzarella and fleshy, locally sourced tomatoes. Parmigiana is a Sicilian speciality, traditionally made from eggplant and basil. But you can actually make parmigiana using an array of ingredients. How we make it depends on which seasonal ingredients we can get our hands on at the market.
The same applies to gnocchi – those famous fluffy clouds of deliciousness. Gnocchi are normally made from potatoes, but as you will find out they can be made with other vegetables as well. Traditionally, Romans only eat gnocchi on Thursdays. For your personal masterclass, though, we'll be making an exception.
What better way to round off the cooking class than by creating a traditional Italian dessert. For this class, we'll be attempting the challenging (but oh, so rewarding) classic panna cotta.
To finish the afternoon, we'll be enjoying a lunch of all the food you made, perfectly paired with fine local wines.
Itinerary:

Ingredients shopping at the local farmers' market

Prosecco and snacks reception

Included:

English-speaking chef

Prosecco and snacks reception

All ingredients and equipment

Homemade meal with drinks

Wheelchair accessible:

No

Meeting Point:
excellent guides
Our guides are fluent in English and have a contagious passion for the inspiring cultural heritage of our Italian cities. Experts in their fields, they will immerse you in the hidden histories and intriguing lives of history's great protagonists. So much to see, so easy to miss out: with the help of our guides, visit the most absorbing sites and uncover the stories that have changed the world. Don't miss this fascinating journey!