Request Your Tour

About Rome

For More Information

(0039) 338 7791615
Mon - Sat / 08:30 AM - 8:30 PM
Availability
Mon, Tue, Wed, Thu, Fri, Sun
Why Choose It?
Enjoy a relaxing ride down the picturesque Via Appia as you take in its ancient sights.
Explore Rome's Jewish catacombs through an exclusive opening.
Connect to Rome's Jewish history with a local guide.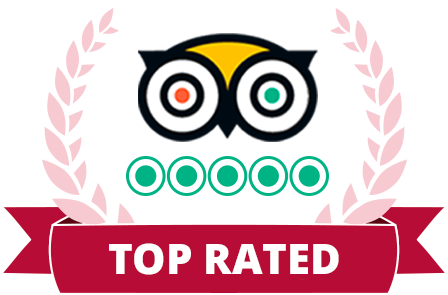 Tour Description
The catacombs that line the Via Appia Antica are among the most well-known in the world. Most of them are Christian, like the catacombs of San Sebastiano, San Callisto, and Domitilla – three vast necropolises (cities of the dead) that sprawl outside Rome's ancient walls. But some are Jewish catacombs. There are six Jewish Catacombs in total, although only one, "Vigna Randanini" can be visited. We are able to arrange an interesting visit to these catacombs for you.
The Jewish catacombs we'll be visiting were discovered on an ancient property known as 'Vigna Randanini' on the Old Appian Way. To get there, we'll be journeying down the ancient Via Appia (the Latin name for this Roman road). Because burial within the city was forbidden, the road is lined with tombs, mausoleums, and funerary inscriptions. The Old Appian Way is a curious mix between a country road and a cemetary, serene yet melancholy. Riding down it truly is an unforgettable experience.
Visit the Jewish Catacombs of Vigna Randanini
Your private itinerary includes the wider galleries and the 'Kokhim' graves with the wonderfully painted cubicula. The catacombs are in good condition, and are smaller and more intimate than others. We can attribute the modest nature of the tombs to the poverty suffered by the Jewish community and the Jewish tendency to shun ostentatiousness. We can attribute the fact that the Jewish Romans created their own catacombs to their wish to avoid the Greek and Roman custom of cremation.
Discover ancient Jewish symbols
Exploring the catacombs, you'll find many traditional Jewish symbols. You'll come across various Old Testament and Talmudic symbols, like the menorah, the shofar, the luvav, palm branches, and a circumcision knife as well as representations of birds, peacocks, eagles, flowers, fruits, sun, and stars. Your private guide will walk you through their meaning, bringing their stories to life as you undertake this unforgettable journey.
Itinerary:

Vigna Randanini Catacombs

Included:

Exclusive opening of the Catacombs

Entrance tickets to the Catacombs

Car at disposal for 3 hours

Private licensed guide

Wheelchair accessible:

No
excellent guides
Our guides are fluent in English and have a contagious passion for the inspiring cultural heritage of our Italian cities. Experts in their fields, they will immerse you in the hidden histories and intriguing lives of history's great protagonists. So much to see, so easy to miss out: with the help of our guides, visit the most absorbing sites and uncover the stories that have changed the world. Don't miss this fascinating journey!