About Rome

For More Information

(0039) 338 7791615
Mon - Sat / 08:30 AM - 8:30 PM
Why Choose It?
Explore the enchanting city of Naples with a local expert.
Boat over to Capri and discover the dark history of the Villa of Jupiter.
Customize your tour to include Pompeii or Herculaneum.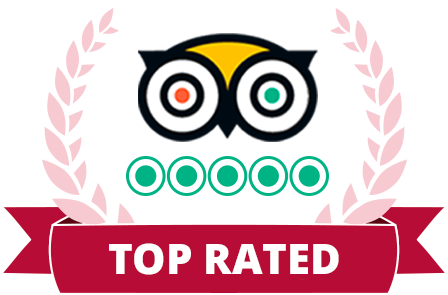 Tour Description
Naples, the capital of Campania is a city like no other. It is an archaeological and cultural layer-cake of Greek, Roman, Spanish and Italian culture, forged by his settlers over thousands of years. Naples has an utterly distinct atmosphere. It boasts some of Italy's most colorful architecture, delicious seafood and pizza, and famously friendly and hospitable inhabitants.
Capri, on the other hand, has a reputation for excess. Famous for the Villa of Jupiter, where the emperor Tiberius took refuge in the early 1st century AD, Capri can claim scenery as stunning as its history is disturbing. After retiring from Rome, Tiberius let loose on all his excesses and debaucheries on Capri. Discover the gripping stories of both on your private Capri and Naples Tour.
You can take this tour – one of our favourite day trips from Rome – either by train or by private driver. Just let us know which you prefer!
Your first stop is Naples: is a city like no other
Exploring this captivating city means falling under its spell, enjoying a coffee or aperitivo alongside locals, and relaxing in its stunning piazzas. Start the day in the 'monumental' part of Naples: in a bustling café to try a tazzulella e caffé and a scrumptious sfogliatella. Naples' delicious sweet treats will give you the boost needed to explore this vibrant, colorful city.
Your guide will reveal all about Naples' beloved folkloristic traditions and the cities most celebrated monuments and panoramic views. Admire the pink, blues and yellows of Naples' historical palazzi, which overlook the sparkling blue Mediterranean, the bay of Naples and the mighty Vesuvius.
Venture over to Capri for the final part of your tour
Jutting out into the crystal Tyrrhenian sea, the island of Capri has been a popular resort for Italy's rich and famous since the heyday of the Roman Republic. Capri's main site is its Villa Jovis, the emperor Tiberius' purpose-built pleasure palace, but there are a wealth of other treasures.
Churches like the Certosa di San Giacomo, trendy towns like Capri itself, and beautiful hidden caves like the Blue Grotto are begging to be explored – on foot, by boat, however you like. Stroll through the Caesar Augustus gardens and soak in the unique ambience of this enchanting island.
Your Naples and Capri Tour can be fully customized
Whatever you want to see, we're here to accommodate. Maybe you want to explore particular sites like Underground Naples, explore some of the fascinating museum collections near the Via Toledo, or visit some nearby ancient sites like Baia. Or maybe your mission in Naples is to indulge in some of Campania's most mouth-watering food like fried pizza and delicious frutti di mare seafood.
Both in Naples and on Capri, your guide will be able to recommend the best local restaurants and bars for a long dinner or refreshing aperitivo.
View More
Itinerary:

View of the Abbey of Cassino

Included:

Roundtrip transfer to Naples

Naples

Roundtrip boat transfer to Capri Island

Capri Island

Expert local guide

Wheelchair accessible:

Yes.

Meeting Point:

Hotel
excellent guides
Our guides are fluent in English and have a contagious passion for the inspiring cultural heritage of our Italian cities. Experts in their fields, they will immerse you in the hidden histories and intriguing lives of history's great protagonists. So much to see, so easy to miss out: with the help of our guides, visit the most absorbing sites and uncover the stories that have changed the world. Don't miss this fascinating journey!